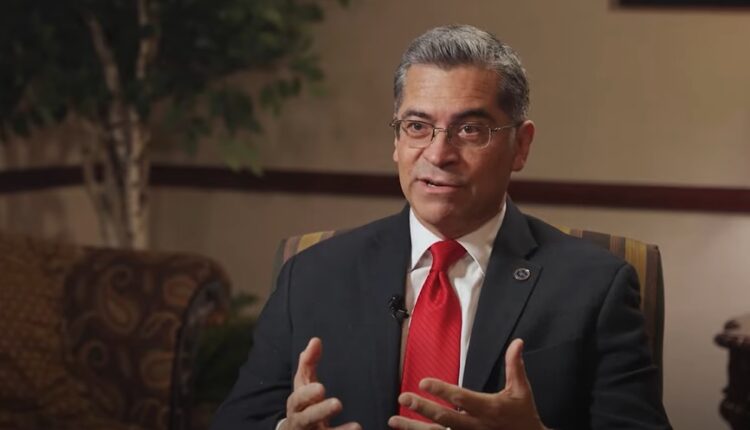 Debt Cliff Avoided As Tier-1 MSOs Columbia Care Buys Time For Acquisition, Rescheduling Ruling
Smack in the middle of an impending debt cliff and pending acquisition by Cresco Labs, Columbia Care Inc. (NEO:CCHW) (CSE:CCHW) (OTCQX:CCHWF), made a move to temporarily resolve a thorny situation. The company, a leading multistate cannabis operator in the United States, announced that principle repayment on its 13% senior secured notes would be delayed another year by extending the maturity date of its notes amounting to $38.2 million—originally due on May 14, 2023—by an additional twelve months.
Senior secured notes are a type of debt instrument that is typically issued by companies or organizations to raise capital. They are called "senior" because they have a higher priority than other types of debt in the event of bankruptcy or default.
The 2023 Notes were initially issued based on the Trust Indenture dated May 14, 2020, between Columbia Care and Odyssey Trust Company, as a trustee, and were due and payable, together with all accrued and unpaid interest thereon, on May 14, 2023. However, it is quite certain that Columbia Care didn't have enough cash on the balance sheet to cover the principle repayment without another capital raise—barring a dramatic turnaround in operating performance (Q4 financial results due Wednesday, March 29 before market open).
As of its latest Q3 2022 financial results reported last September 30, Columbia Care had only $50.02 million in cash—down from $81.4 million in the second quarter—primarily due to a large net loss of $38.3 million in Q2. In other words, a potential debt cliff was avoided.
With this latest maneuver, not only does Columbia Care buy itself time for a better capital raising environment in the future, Note repayment might end up being someone else's concern if everything goes according to plan.
As often happens in such acquisitions, the acquirer will assume some or all of the outstanding debt as part of the acquisition agreement. This may happen when the acquirer wants to acquire the assets of the target company, but is not interested in assuming the target's liabilities. The filing nomenclature appears to indicate such an arrangement, with the acquirer assuming certain debt obligations on close:
Furthermore, under section 2.3 (l) Arrangement clause portion of Schedule14A: "(iv) in accordance with the terms of the Company Notes (define as the Company's (i) 13.00% Senior Secured Notes due May 14, 2023, and (ii) 9.50% Senior Secured First Lien Notes due February 3, 2026, in each case issued pursuant to the Company Trust Indenture) and Company Convertible Notes, Amalco (the amalgamated entity) shall be released from all obligations under the Company Notes and Company Convertible Notes, and HoldingCo shall assume all such obligations."
So by kicking the can down the road, either the new corporate entity will assume Columbia Care's Note principle repayment due May 2024, or the deal will fail, granting Columbia Care brain trust enough time to cobble together an adequate repayment solution.
Either way, the delay tactic is an acceptable short term solution for Columbia Care.
HHS Secretary Becerra to The Rescue?
With a cannabis rescheduling review well underway under directive of President Joe Biden, Health and Human Services (HHS) secretary Xavier Becerra recently addressed concerns about the need for the administration to recognize the merits of cannabis and take a clear stance on the matter.
While the HHS secretary did not provide a direct response to Rep. Earl Blumenauer's request demanding transparency on the rescheduling process, he recently reiterated the department's role in reviewing cannabis scheduling and emphasized that the Drug Enforcement Administration (DEA) would make the final decision once a "binding" scientific analysis is completed.
Meanwhile, the Attorney General stated at a recent Senate hearing that the Department of Justice (DOJ) is still in the process of developing cannabis policy while waiting for the scientific review from health agencies. This suggests that the federal government is still grappling with the issue of cannabis descheduling, and prospects remain iffy on how they will ultimately proceed.
So while it's too early to guesstimate what type of recommendation HHS Secretary Becerra will suggest or when that decision may come, a positive decision would be material for a cannabis industry. Potentially, the elimination of 280e is at stake (upon rescheduling to Schedule 3 or higher), as is a more clear-cut path to federal reform and/or legalization.
Under such conditions, the capital raising environment could be substantially improved by the time Columbia Care's May 2024 Notes come due—whether or not principle repayment responsibility resides with Cresco Labs or otherwise.