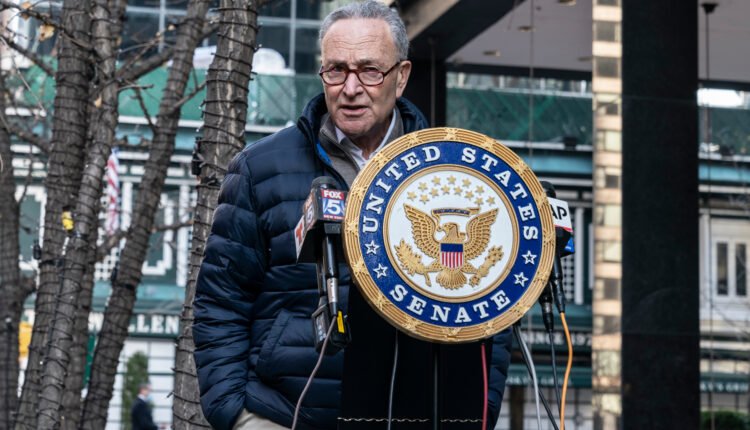 Despite Pushes for Banking Solutions, Cannabis Companies Still Struggle With Where to Put Their Cash
This week in an interview with Yahoo! Finance, Democratic Rep Ed Perlmutter (D-CO), sponsor of the Secure and Fair Enforcement (SAFE) Banking Act said that he would again attempt to add language that protects banks that service state-legal marijuana businesses from federal prosecution to the next coronavirus relief package.
In the interview, Perlmutter noted that both the SAFE Banking Act and the Marijuana Opportunity Reinvestment and Expungement Act (MORE) Act had made it past the House of Representatives and were sitting still within Senate, where it must be approved for laws to be passed.
"We've got to align the laws because banking laws are generally under the federal umbrella, and the banking laws, it's difficult for some cannabis companies and cannabis related businesses to have legitimate banking relationships so we want to get that part straightened out," he said.
Now that the Democrats have control of both chambers in Congress, the likelihood of either of these acts, and possible federal legalization, has seen improvement.
If Things Change, Will They?
Perlmutter's news is welcomed amongst other news this week that showed other lawmakers' dedication to pushing federal legalization. On Tuesday, the cannabis stock market saw an uptick after Democratic Sen. Chuck Schumer, along with Sens. Ron Wyden of Oregon and Cory Booker of New Jersey announced they would make reforming legislation on cannabis a key priority in the current Congress.
"Even if the country legalized cannabis today, banks still wouldn't go into high-risk industries without reservations," said Todd Kleperis, CEO of Payzel, a banking, credit, and loans solution for businesses and individuals in the cannabis industry. "By now, all banks could be doing cannabis, but they don't want to take on the reputational risk, or have the feds' eyes on them."
Kleperis, who has been working towards financial solutions for the cannabis industry for over two years now believes that even if the SAFE Banking Act were to pass, or if cannabis even were to become federally legalized, it would be one to two years before we'd see banks openly offer services to the cannabis industry.
Until now, notes Kleperis, banks that do offer services to cannabis companies have been able to charge exorbitant monthly fees on top of regular banking fees, just because the demand for cannabis banking is so high.
For Now, Private Companies are the Solution
With a possible light at the end of the tunnel for the passing of crucial acts in Senate that will significantly pave the road to federal legalization, the fact is that cannabis is still federally illegal, and it will take a few years before solid banking and financial solutions are available to cannabis companies and those who work for them.
Payzel is working with five major banks, one of which holds $50 billion in assets and is connecting those banks to major cannabis companies that have been without viable and safe banking solutions.
"We helped a major hydroponics company solve a years-long banking solution by connecting them with a bank that will work with them without unfair fees," says Kleperis. In addition, Kleperis' team worked with a major payroll company who has processed over a trillion dollars in payroll find a viable banking solution for their cannabis clients.
In addition, Payzel makes important connections for individuals in cannabis who are deemed "risky investments" and gives them a chance at accessing house and car loans, as well as insurance at reasonable rates.
Payzel was born out of the frustration that Kleperis faced in his cannabis transportation company HARDCAR. He was unable to find proper banking solutions because he was a plant-touching company and he paid extreme premiums to keep his fleet of vehicles insured.
"Payzel introduces people to multiple banks and multiple insurance carriers," said Kleperis, acknowledging that much of the cannabis industry is about relationships.
The Future of Cannabis Banking
What's the future of cannabis banking? It's anyone's guess at this point. With a new Democratic Congress, cannabis legalization is being fervently brought to the table more than ever before, but for many, the prospect is still a pipe dream.
Stay tuned as The Dales Report continues to cover any developments in the bumpy and windy road to U.S. federal cannabis legalization.