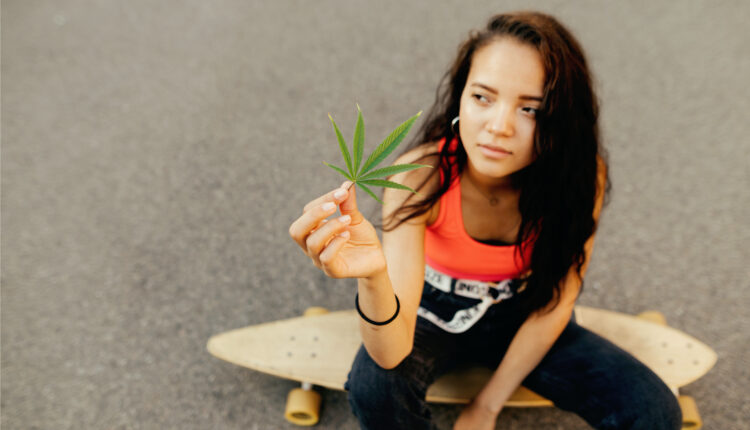 Does Legalized Marijuana Result in Increased Teen Drug Use? Research Says "No"
One of the arguments against the legalization of recreational marijuana is the effect it can have on America's youth. But recent data reveals that there's no correlation between cannabis legalization and teen drug use. 
In fact, some data suggests that teens have less access to recreational marijuana now that more states are pursuing legalization, a fact that may solidify the case for continued legalization.
Marijuana and Teens
Concerns about teen drug use are more than pearl-clutching alarmism from over-involved parents.
The U.S. Center for Disease Control has affirmed that regular marijuana use can have a significant impact on a child's cognitive, social, and even physical development.
But as cannabis proponents point out, that only points to the need to keep these products safely out of the hands of minors, just as we do with alcohol.
Does Legalization Give Teens More Access?
The latest research comes from a team of investigators associated with Boston College. They examined over one million high school students over a period from 1999 to 2017 — which happens to overlap with the year 2012 — when cannabis first became legal in Colorado and Washington.
Not only did these researchers find that there was no increase in drug use among these teens, but "the frequency of use declined by 16 percent after [marijuana became legalized."
Similarly, the CDC reported that the number of young adults admitted to drug treatment programs for marijuana use has also decreased in states that have legalized adult-use cannabis.
Why the Decrease?
There may be many reasons why teen drug use declined in this period. Some experts might point to rigorous drug education programs administered in public school settings. But that doesn't explain why teen drug use has decreased in states where cannabis is legal.
Instead, research in the Journal of the American Medical Association Pediatrics suggests that when marijuana is legalized, it destroys the preexisting black market. 
This means that teens can't obtain the drug from a back-alley dealer, but can only obtain the drug from licensed dispensaries and official channels.
These official distributors prevent teens from obtaining the drug illegally—again, much the way liquor stores prevent teens from purchasing alcohol.
What This Means for the Cannabis Industry
This data effectively smashes the argument that cannabis legalization will negatively impact America's teens. On the contrary, it may actually reduce the number of teens who use marijuana.
For those investing in cannabis stocks, this could mean that more states will consider legalization, which translates to more investment opportunities as markets open up. It also means that cannabis investment can be performed ethically, without concern about the impact these products may have on our nation's youth.