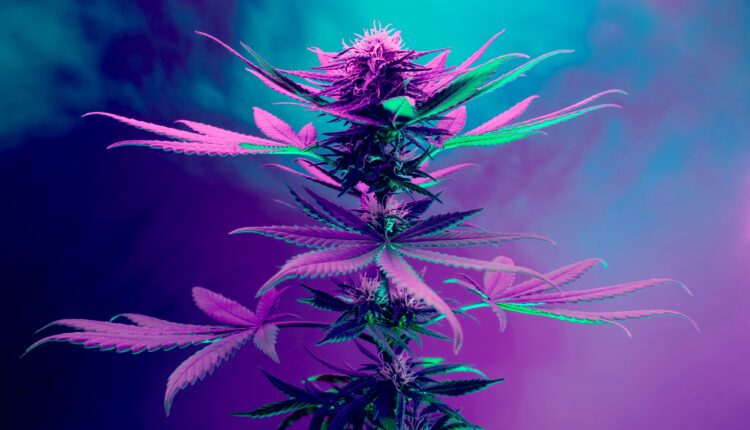 Federal Decriminalization of Marijuana Still Not a GOP Priority — Even if Cannabis is Now Legal in Their States
When the states of Colorado and Washington legalized cannabis in 2012, it was groundbreaking, but somewhat predictable. Colorado's cannabis industry is highly influential in state politics, and Washington is a blue state (at least in its most populated areas).
Since that time, voters in other Democrat strongholds have legalized recreational marijuana, including California, Connecticut, Illinois, Massachusetts, New Mexico, New York, Oregon, and Vermont.
Now, it's happening in red and purple states. Voters in Alaska, Arizona, Michigan, Montana, and Nevada have made recreational marijuana legal. South Dakota voters also gave it approval, although the vote was overturned by a circuit court.
The Federal Fight
Despite recreational marijuana finding more acceptance at the state level, federal decriminalization still faces significant resistance from Republicans — even those who are serving states that have now legalized all cannabis use.
Steve Daines (R-Montana) still vociferously opposes federal legalization of marijuana, despite the Montana Marijuana Legalization Initiative's approval from nearly 57% of state voters.
Daines is pressing forward with the SAFE Banking Act, which would allow states to make their own policies on licensed cannabis retailers using federal banks.
In South Dakota, where legalization was approved by a 53-47 margin, Minority Whip John Thune (R-S.D.) appears to be open to further debate on the topic, telling Politico ,"It's an area that's still evolving, and our country's views on it are evolving … How we deal with it nationally, I think, is still an open question."
The other South Dakota Senator in Congress, Mike Rounds (R-S.D.) remains firmly opposed to marijuana legalization. "For businesses that are involved in this, they have to understand very clearly that there are some real risks," Rounds told the national alt-weekly The News Station. "At this point, the federal law is pretty clear about the illegalities."
The Reasoning
Some GOP representatives base their hesitation on business concerns. In Alaska, marijuana industry representative Jennifer Canfield said federal legalization could form a national open market that would jeopardize the businesses of Alaska growers. "I think a lot of people are concerned about federal legalization where it concerns transferring products from other states."
But others are clinging to what they perceive as moral high ground. In Alabama, where voters have approved medical marijuana, Sen. Richard Shelby seemed to shrug when asked if his continued stance against marijuana is out of touch with the electorate. "You got to have some principle, yourself."
In reality, almost 70% of all Americans support the federal legalization of marijuana, including a majority of Republican voters. Business support and the ability to invest in cannabis are inching higher. The evolution of thought about marijuana use has matured to the point where holding out against the will of the people may be a bad idea.
For more information and the latest news on the cannabis industry, check back with the Dales Report.