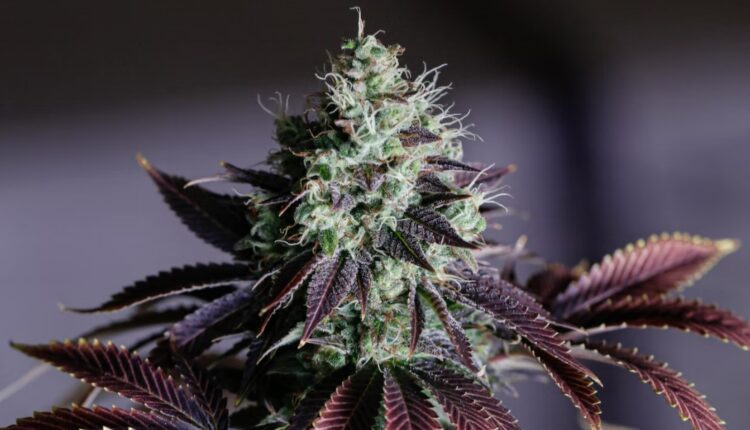 Former Government Officials Say Cannabis Rescheduling Would 'Supersize' The Industry
Former DEA chiefs and retired White House drug czars are expressing concerns over the possible cannabis rescheduling. In a letter addressed to U.S. Attorney General Merrick Garland and DEA administrator Anne Milgram, the 11 ex-officials argued that reclassifying marijuana would "supersize" the industry through tax relief and normalization, reported Marijuana Moment.
The news comes some six weeks after Health and Human Services (HHS) Secretary Xavier Becerra confirmed his agency had responded to President Biden's directive to provide cannabis rescheduling recommendations to the DEA. Becerra wrote to Milgram calling for marijuana to be reclassified as a Schedule III drug under the Controlled Substances Act (CSA).
Now, former DEA administrators and directors of the White House Office of National Drug Control Policy are basically recommending the DEA disregard the HHS's recommendation.
"Schedule I drugs are those with no accepted medical use. The FDA has not approved marijuana for medical use because no double-blind, published studies show safety and efficacy for raw marijuana; thus, it must remain a Schedule I drug," wrote six former DEA heads and five White House drug czars.
It is important to note that even though the FDA has not approved marijuana for medical use as yet, it did approve one CBD-based medication called Epidiolex, which is helping control seizures for numerous children suffering from rare forms of epilepsy. What's more, the Schedule 1 status of cannabis was one of the main reasons why there have not been sufficient clinical trials and research on marijuana's therapeutic effects and benefits.
Sign Up For The TDR Newsletter
'Supersizing' The Cannabis Industry
Even though former government officials recognized that cannabis rescheduling as Schedule III does not legalize it nor allow it to be recommended by physicians, they say their main concern is that it would "supersize" the industry.
"Moving marijuana to Schedule III would supersize the cannabis industry in the United States by allowing them to evade IRS Section 280E and deduct business expenses. Not only would this mean that marijuana corporations would be able to deduct expenses for advertisements appealing to youth and the sale of kid-friendly marijuana gummies, but it would also dramatically increase the industry's commercialization ability," they wrote.
IRS code 280E stipulates that no deductions or credit be allowed to companies running businesses that sell Schedule I or II controlled substances. Therefore, until cannabis is removed from its outdated classification as a Schedule I drug, no tax deductions or credits will be available to legal cannabis operators.
Criminal Penalties
Signatories to the letter, including Michele Leonhart, Robert C. Bonner, Peter B. Bensinger, R. Gil Kerlikowske, General Barry R. McCaffrey USA (Ret.), William J. Bennett, Karen Tandy, John C. Lawn, John R. Bartels Jr., John P. Walters, and Robert Martinez also raised concerns about criminal penalties.
"Rescheduling marijuana, and thus reducing criminal penalties for marijuana trafficking, removes a key tool federal agents have to prosecute cartels," they said.
However, Shane Pennington, an attorney who specializes in federal drug policy and litigation against DEA, told the outlet that penalties for various substances are not directly connected to the scheduling status under the CSA. "Unlike other substances where you change the schedule and the criminal penalties change accordingly, for certain substances—marijuana chiefly among them—that is not the case," Pennington said.
The former officials are not the only ones concerned about HHS' cannabis rescheduling recommendations. Republican senators recently presented a bill to block cannabis legalization without congressional approval.