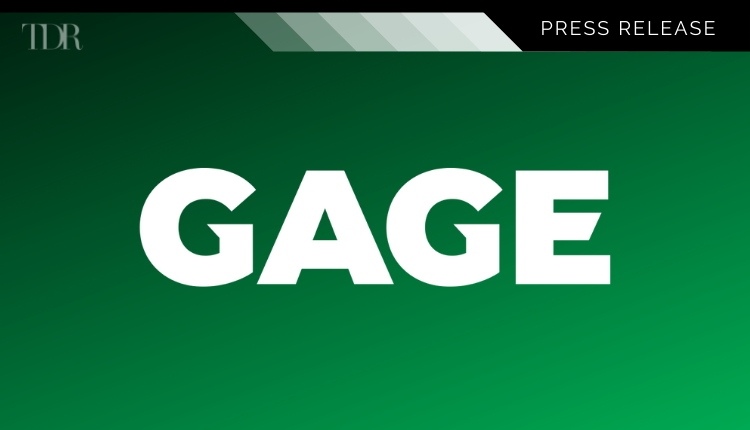 Gage Growth Corp. Announces Record Second Quarter 2021 Results and Provides Business Update
Record Q2 2021 revenue of $26.4 million, an increase of 130.2% YoY and 49.9% quarter over quarter
Ended the quarter with over $32.8 million of cash
Gross margins of 34.2% compared to 26.1% in Q1 2021, sequential quarter growth of 810 basis points
July average selling price of approximately $5,100/lb vs. Michigan average of $3,500/lb – 46% premium
The state of Michigan posted $171 million of cannabis sales in July, which equates to approximately $2.05 billion when annualized, positioning Michigan as the third largest cannabis market in the United States based on this run-rate
Nine cultivation facilities in operation today (three Gage operated and six contracted cultivation assets) compared to two cultivation facilities in Q2 2020; the Company expects to expand to 15 cultivation facilities by year end
Strong average basket size of $152 in the second quarter of 2021
The Company expects to operate in-house processing asset in the fourth quarter of 2021 leading to further margin expansion
Gage Growth Corp. (CNSX: GAGE) (OTCMKTS: GAEGF), a leading high-quality cannabis premium brand and operator in Michigan, today reported its financial results for the three months ended June 30, 2021. All currency references used in this press release are in U.S. dollars unless otherwise noted.
Financial Highlights for the quarter ended June 30, 2021
| | | |
| --- | --- | --- |
| (in millions of US Dollars) | Q2-2021 | Q1-2021 |
| Revenue | $26.4 | $17.6 |
| Gross Profit | $9.0 | $4.6 |
| Gross Margin % | 34.2% | 26.1% |
| Adjusted EBITDA | ($1.9) | ($3.8) |
| Net Loss | ($9.4) | ($10.8) |
| Cash, End of Period | $32.8 | $43.6 |
See "Non-IFRS Financial Measures" below for more information regarding Gage's use of Non-IFRS financial measures and other reconciliations.
Revenue increased to $26.4 million in the second quarter of 2021, as compared to $17.6 million in the first quarter of 2021, a 49.9% increase. This strong quarter over quarter growth was driven primarily by cultivation capacity expansion, one new dispensary opening and strong same-store growth. Gross margin, before impact of biological asset adjustments, was 34.2% in the second quarter of 2021 compared to 26.1% in the first quarter of 2021. The 810 basis point improvement quarter over quarter in gross margin to 34.2% is due to a greater mix of higher margin sales from retail locations and cultivation capacity expansion via Gage operated cultivation assets, contract grow partners and lower input costs from dedicated wholesale partners. The Company anticipates further quarter over quarter margin expansion in Q3 2021 as cultivation yields increase from Gage operated assets and more contract grow partners come online.
Management Commentary
In the second quarter of 2021, Gage had a strong performance across all financial and operating metrics, We continue to grow rapidly while substantially improving our margins as evidenced by our quarter over quarter gross margin improvement since the fourth quarter of 2020.

Fabian Monaco, CEO of Gage
Mr. Monaco continued, "Demand for Gage's products and retail experience, along with the Michigan market, is stronger than ever. In fact, the state of Michigan reported $171 million of cannabis sales in the month of July. This establishes Michigan as the third largest cannabis market in the U.S., and the state may soon surpass Colorado to become the second largest market at its current growth rate. The Company currently operates 10 dispensaries, three cultivation facilities with six contract grow cultivation assets operational, and has secured new multiple licensing partnerships with premium West Coast brands, including Pure Beauty and Wiz Khalifa's Khalifa Kush. This capacity solidifies Gage as the leading operator with true scale in the Michigan market."
Mr. Monaco concluded, "Overall, we continue to execute on our growth strategy in 2021. We are excited to build on our momentum and are already seeing great performance evidenced by continued expansion of our retail footprint and brand partnership."
Operational Updates and Developments
Opened 10th Gage operated provisioning center (dispensary) in August 2021 in Burton, Michigan


The Company plans to also open a COOKIES branded dispensary in Toronto, Canada in Q4 2021.

Five executed Purchase Agreements to add another five dispensary locations by year end. Upon closing, the Company will have 20 locations in its retail portfolio and aims to open the majority of the locations to patients and consumers by the end of 2021.


Delivering on increased cultivation capacity and margin expansion


Currently nine cultivation facilities (three Gage operated and six contracted cultivation assets) are operational in the Company's portfolio compared to only two cultivation facilities in operation in Q2 2020.

The Company's Monitor Phase II cultivation expansion is expected to be completed in Q4 2021. Processing capability at this facility should be operational in the same time frame.

The Company continues to expand its gross margin as cultivation yields and efficiency increase. Gage anticipates continued margin improvement throughout the year.

In the month of July, the Company's flower products commanded a 46% premium (approximately $5,100 per pound) compared to the state average price of approximately $3,500 per pound.
Conference Call
The Company will host a conference call on Tuesday, August 24, 2021 at 8:30 a.m. ET to review its operational and financial results and provide an update on current business trends.
To join the call, dial 1-833-366-1123 toll free from the United States or Canada or 1-412-317-5786 if dialing from outside those countries.
The call will be available for replay until Tuesday, September 7, 2021. To access the telephone replay, dial 1-877-344-7529 toll free from the United States, 1-855-669-9658 from Canada or 1-412-317-0088 if dialing from outside those countries, and use the following replay pin number: 10159679.
Please call the conference telephone number 5-10 minutes prior to the start time.
A live audio webcast of the call will also be available at https://services.choruscall.com/mediaframe/webcast.html?webcastid=LY0Hndaz.
To view the original press release in its entirety click here