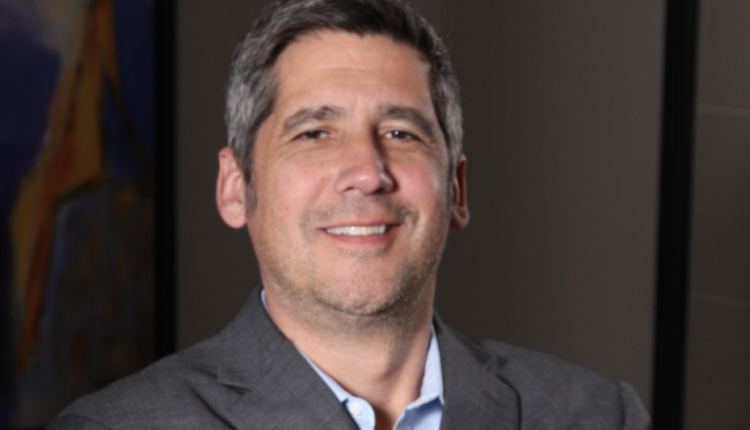 George Jage Explains Why Cannabis Conference Season Is A Wealth of Information For Investors
It's conference season in the cannabis world! In just about any other industry, this would be generally groan-inducing. But in a rapidly changing and legalizing cannabis universe, it's downright exciting. Conferences — like Hall of Flowers, Trailblazers, MJBizCon, MJ Unpacked, and others — are typically a time for industry players to get together and talk shop, but it's also a time for company announcements, product releases, and trend analysis to take center stage.
George Jage knows the value of these meetings likely better than anyone else in the cannabis industry. Jage was instrumental in building MJBizCon and is currently the CEO of Jage Media, along with the MJ Unpacked conference, which is CPG-focused, debuts this year and runs concurrently with MJBizCon. Jage Media also operates MJ Brand Insights, providing industry intel and data for cannabis brands and retailers.
Jage is a powerhouse in the cannabis industry who is best known as a B2B growth specialist and business builder adept at identifying new markets and opportunities to scale national businesses. Prior to founding Jage Media and its properties, Jage was Co-founder & Exec VP of the Off-Price Show (1993 – 2001), Co-founder & CEO of World Tea Media (2002 – 2012), and Group Director of the Beverage Group at F&W Media (2013 – 2014). During their substantive growth years, Jage served as President of Marijuana Business Daily (2014 – 2017), and Chief Executive Officer of Dope Media (2017 – 2019), leading the six-year-old startup to its acquisition by High Times.
Unsurprisingly, Jage is bullish regarding the future of the cannabis industry, but his insight comes from years of operating on the inside of it. He also has a key eye for investing and knows that investor education and access is key to getting money in the right hands of this nascent industry. With that in mind, I wanted to find out why he thinks investors should be paying attention to the convention circuit.
"With the risk of seeming to over sensationalize the opportunity, the cannabis industry is one of the most exciting growth markets of our generation," Jage said, echoing the views of many retail and institutional investors in the space, alike. "If you look back to the end of alcohol prohibition, the massive generational wealth created by companies like Anheuser Busch, Seagram's, Bacardi and others is staggering."
Jage mentions that, according to data firm BDSA, cannabis sales in the U.S. in 2020 were $21.3B. And, per the Beverage Information Group, sales of alcohol in the U.S. exceeded $250 billion dollars. Keeping that in mind, "there is plausible reason to believe that cannabis sales will eventually overtake alcohol sales as further product development and innovation take place to create a similar recreational experience and intoxication profile," he explained.
"The early years of legalization, between 2012 and 2018, much of the investment capital was going into the ancillary suppliers of the industry, aka the 'picks and shovels' of the green rush. But the smart money is now moving into brands and licensed operators, and this is where the real growth opportunities exist," Jage said.
He additionally cautioned that he thinks there will be several valuation jumps for the plant-touching sector.
"One will be the long-overdue passage of safe banking. The next will hopefully be the repeal of the 280e tax code," Jage said.
Down the line, he expects a move to interstate commerce agreements or — his hope — a federally legal market that will allow businesses to create huge economies of scale.
Jage thinks the largest growth opportunity for cannabis is what he calls "the holy grail of on-premise consumption."
"I do not believe these will be hookah lounges and smoke-filled dens, but with the product innovations to have cannabis mirror the intoxication profile of alcohol and our love for beverages. I expect to see bars, nightclubs, and lounges where consumers can have multiple instances of consuming products that are layered over a period of time for a desired effect," Jage said. "Just think, you will be able to go to the bar and order a Grand Daddy Purple and coke, drink too many, but not be hungover in the morning. On-premise alcohol sales were nearly half of all sales."
Jage said that at MJ Unpacked, investors will be able to meet with the C-suite and top-level executives from across the country in an intimate setting not typically afforded retail investors, in particular. "We will also have a handful of companies who will do formal corporate presentations from the Money Stage," he said.
"The most beneficial of all is that MJ Unpacked will provide an opportunity, for the first time ever, to see brands from across the United States in a single location to see who's winning, who's innovating, and where the market is heading," Jage said.
Typically, CPG-focused trade shows are designed to get products in hand and deals between sellers and manufacturers made, but in such an innovative and nascent industry, there is also a significant investment opportunity component.
"I always believed that a true CPG-style trade show focused on brands and retailers will be the end game for the cannabis industry," Jage said. "This further moves cannabis to the mainstream that will attract institutional investors, large CPG companies, and others who will be coming in droves as the market accelerates. This does not negate the need for an industrial supply event, but most licensed operators already have their SOPs and equipment plans finalized by the time they get their licenses awarded," he explained.
Jage said that the entire program was designed with investment in mind. After all, there is a "Money Stage" as part of the official programming. He said MJ Unpacked was added as a concurrent component complementing the industrial supply bent of MJBizCon, intended to address the next-level problems, pain points, and solutions for licensed operators.
"Smart investors want to get a deep understanding of market conditions and challenges that are facing their portfolio companies," Jage said. "It helps them confirm trajectories, gain insights into emerging opportunities, and validate their investments."