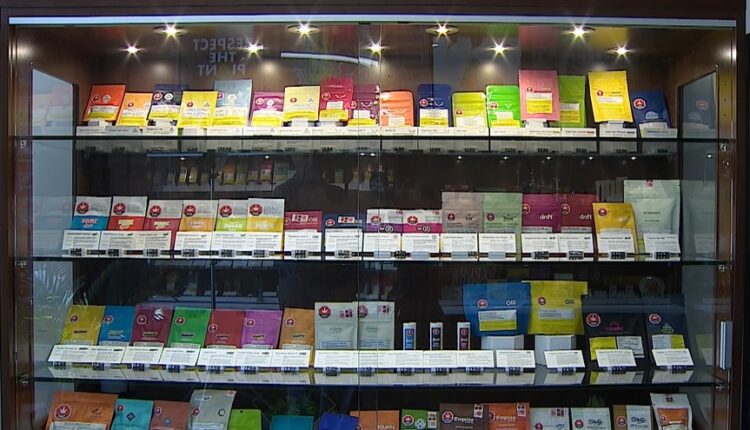 GOP Opposition Could Cost Wisconsin $170M In Cannabis Tax Revenue
Legal recreational cannabis sales in the Wisconsin could result in nearly $170 million annually in tax revenue, reported Marijuana Moment citing data from the state's Department of Revenue. That is, if state Republicans change their sentiment on marijuana legalization. The sum would include $60.1 million from the excise tax, $64.9 million from the retail tax, and $41.7 million from the state sales tax.
Officials unveiled their financial projections following the recent introduction of a measure that seeks to legalize recreational cannabis and possession of up to five ounces of cannabis by adults over 21 and older statewide. The experts looked into trends from the neighboring Illinois and Michigan's burgeoning cannabis markets.
The legislation, unveiled by Senate Minority Leader Melissa Agard and Rep. Darrin B. Madison in September, seeks to establish a framework for regulated cannabis sales including production and distribution.
Yet, Republicans seem to oppose the policy change, even though they gathered this April to design a medical marijuana program that stands a chance of garnering bipartisan support.
In May, GOP lawmakers killed more than 500 proposals from Governor Tony Evers (D), including a cannabis legalization measure proposals for paid family leave, and funding to renovate the Milwaukee Brewers stadium.
California Cannabis Festival Skipped For Bigger Milestone
Meanwhile, sources familiar with the matter have confirmed that this year's edition of The Emerald Cup's highly anticipated winter event has been cancelled, reported Marijuana Business Daily. The Emerald Cup honors and unites small craft cannabis farmers in Northern California while facilitating connections with potential buyers throughout the state.
According to sources, organizers of the Harvest Ball Festival, which has been attracting more than 13,000 attendees at the Sonoma County Fairgrounds, have decided to skip this year's edition. Instead, they will be directing their attention and resources toward the 20th-anniversary event of the Emerald Cup in the San Francisco Bay Area, set to take place in the spring of 2024.
Western Cannabis Markets Struggle
After a 3.5% increase in August, cannabis sales saw a 1.3% decline in September, reported New Cannabis Ventures citing data from analytics firm BDSA.
Out of five western markets, the report looked into, annual growth rates ranged from -11.8% in Colorado to -0.8% in California and Nevada.
In six eastern markets highlighted in the report, year-over-year growth ranged between 2.7% in Massachusetts to 124.2% in Maryland.