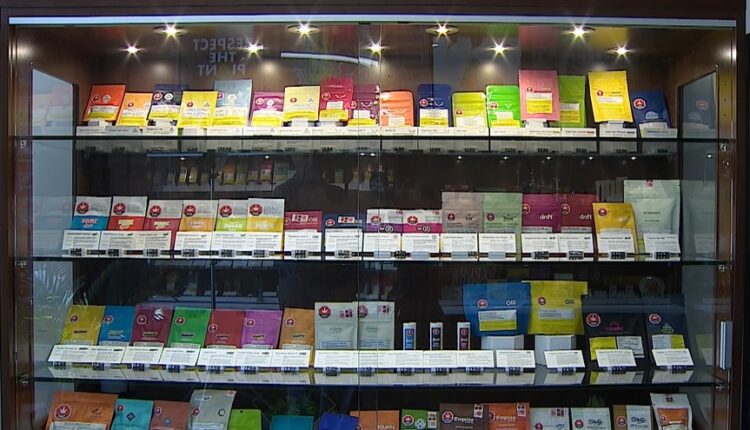 GOP Senate President Calls For 'All Hands On Deck' To Change Ohio's Cannabis Initiative
As promised, Ohio's Republican leadership is stepping up its efforts to alter the successful cannabis legalization initiative that passed on November 7 by a comfortable margin.
President of the Ohio Senate Matt Huffman (R) said he is in agreement with Gov. Mike DeWine (R) that lawmakers should quickly revise the approved initiative before cannabis possession and cultivation become legal on December 7. DeWine is urging lawmakers to make changes before it's too late.
"If we wait and blow by that date, some of that stuff is going to start, and then how do you put the genie back in the bottle?" DeWine asked.
With the deadline looming, Huffman also expressed a sense of urgency.
"It's kind of all hands on deck here," he told reporters in Ohio.
Though DeWine has been giving lip service to respecting voters' wishes, it seems he and his colleagues are already discussing moving cannabis sales tax from support for social equity programs to local law enforcement, among other changes they're mulling over.
Slap In The Face
While the Republican leadership picks and chooses what they want to alter in the legalization initiative, they're leaving out the 57% of Ohioans who voted for it, says state Rep. Casey Weinstein (D).
"It's a slap in the face to Ohio voters," Weinstein said. "What I really don't like and that I see a lot at the Statehouse is decisions being made behind closed doors. Well, Ohio voters have earned a seat at the table."
Weinstein says there may be room for some changes in the law, but he doesn't trust the Republicans to discuss them outside of their own circles.
In fact, he doesn't trust the GOP not to completely change the approved initiative. "I fear that could happen now, especially given the rushed timeline that the governor has put on the legislature here."
Crack In GOP Majority?
Meanwhile, House Speaker Jason Stephens (R) doesn't appear to share DeWine and Huffman's urgency. He said there is no need to rush the process, especially since issues like tax revenue won't be on the table for another nine months when the full legal program goes into effect.
"I think we can get to some sort of agreement," Stephens said. "I just think it is making sure we look at the right timelines as far as what is the most urgent for the program to get a sound start where everybody knows what the rules are at the right time." He added that it was "going to be a real challenge" to put together a package of changes to the law within the next few weeks.