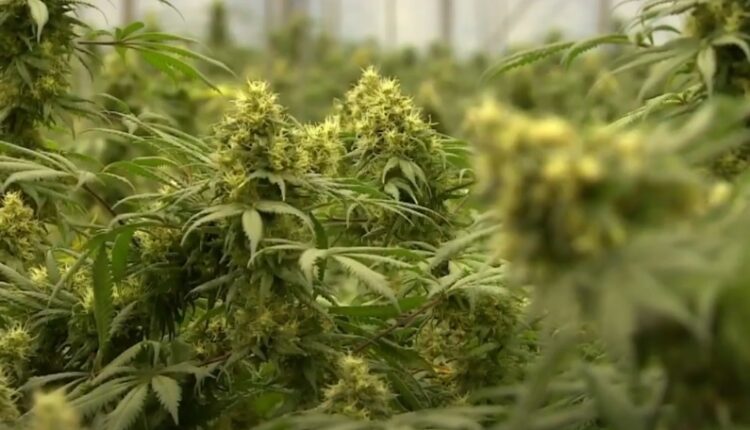 Green Thumb Industries Reports Stunning Q3 2020 Financial Results
After the bell, Green Thumb Industries Inc (CNSX:GTII) (OTCMKTS:GTBIF) announced fiscal third quarter 2020 financial results, for the period ending September 30. By doing so, the company officially kicks-off earnings season for the "Big 5" multi-state operators (MSOs), which is the highlight reporting period for U.S cannabis investors. The aforementioned consists of the leading U.S. MSOs by fully-diluted market capitalization (in order): Curaleaf Holdings, Green Thumb Industries (GTI), Trulieve Cannabis, Cresco Labs and TerrAscend Corp. TDR provides a breakdown of the numbers.
For the quarter, GTI produced top line results that blew out street expectations. The company reported revenue of $157.10 million—rising an astounding 31.1% sequentially despite not opening any dispensaries in the quarter. The well-followed cash flow metric known as Adjusted EBITDA also flourished, registering $48.7 million—almost $10 million above one analyst estimate (see tweet below). In short, Green Thumb Industries exceeded all expectations on the top line and then some.
| | | | | |
| --- | --- | --- | --- | --- |
| Revenue Estimate | Current Qtr. (Sep 2020) | Next Qtr. (Dec 2020) | Current Year (2020) | Next Year (2021) |
| Number of Analysts | 13 | 12 | 14 | 14 |
| Average Estimate | 135.75M | 149.83M | 506.81M | $745.97M |
| Low Estimate | 129M | 136M | $488M | $649M |
| High Estimate | 143.23M | $165.1M | 527.9M | $854.3M |
| Year Ago Sales | 67.99M | $75.8M | 216.43M | $506.81M |
Perhaps the most shocking thing about growing revenues 31.1% sequentially was the fact that dispensary count remained at 48 for the quarter. Despite this fact, growth actually accelerated from 17% sequential growth in Q2 2020—a quarter in which the company opened six dispensaries. GTI Founder and Chief Executive Officer Ben Kovler attributes growth as being "driven by the execution of our capital projects in Illinois, New Jersey, Pennsylvania and Ohio, and the rebound in our Nevada and Massachusetts markets following the initial impact of COVID-19."
In particular, it appears the company crushed expectations in terms of comparable sales growth and retail foot traffic, which soared 17.9% and 27.9%, respectively.
The beat was so profound that GTI beat the highest analyst estimate (out of 13) by almost $14 million, or 9.68%. That is a legitimate beat in every sense of the term.
Looking forward, GTI will have additional expansionary tailwinds at its back in the fourth quarter and beyond.
On November 3, New Jersey voters approved Public Question 1—the state constitutional amendment to legalize recreational cannabis for consumers aged 21 and over. GTI owns one cultivation/processing and retail license in the Garden State.
Furthermore, New Jersey recreational cannabis legalization ratchets up the pressure for Pennsylvania to follow suit, with approximate 40% of the populace within 50 miles driving distance from New Jersey's state line. Green Thumb Industries owns the largest open and potential dispensary count in Pennsylvania at eighteen (18), with thirteen (13) locations presently open today. Should many of these outlets expand to recreational offerings from solely medical, it will have a material impact on GTI's top and bottom line. As it were, the company opened its 49th dispensary in Monroeville, Pennsylvania on October 20; and dispensary number 50 today.
As well, New York Governor Mario Cuomo is renewing attempts to legalize recreational cannabis through state legislative means—although success is not guaranteed. Green Thumb holds one of ten vertically integrated licenses for cultivation and processing facility and with three operating medical dispensaries. Once these locations can service both medical and recreational users, it will positively impact GTI's income statement.
In the meantime, we await tomorrow's market reaction to this earnings beat. Although GTI has risen 57.07% since October 1, there will likely be additional upside momentum given the nature of the beat across the spectrum. Whether there's enough steam to eclipse the all-time high of US$25.03 moving forward is anyone's guess, but the company put itself in good position for an eventual blue sky breakout attempt. It is something we will be tracking in the coming sessions.
TDR will have additional coverage as events warrant.
Update: Green Thumb Industries receives several investment bank upgrades Thursday morning.