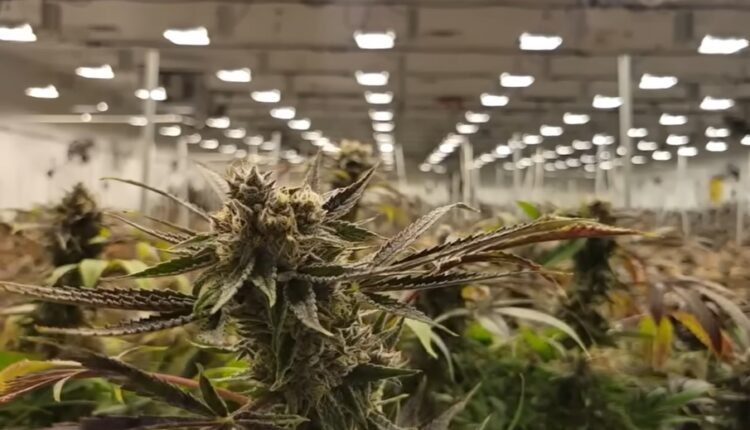 Green Thumb Industries Reports Third Quarter 2023 Results And Activates Share Buyback
Green Thumb Industries (CSE: GTII) (OTCQX: GTBIF), a leading national cannabis consumer packaged goods company and owner of RISE Dispensaries, unveiled its financial performance for the third quarter ending September 30, 2023.
The third quarter saw GTI rake in an impressive revenue of $275 million, representing a remarkable 9% increase on a year-over-year basis, although it was down from $282 sequentially. GAAP net income for the third quarter reached $11 million, translating to $0.05 per basic and diluted share. The latter figure was comparable to the previous quarter on a sequential basis.
Adjusted EBITDA for the third quarter totaled $83 million or 30% of revenue. This highlights Green Thumb's efficiency in managing expenses and maximizing profitability.
Sign Up For The TDR Newsletter
Cash flow from operations during the third quarter amounted to $61 million, raising its year-to-date total to $154 million. With a solid financial foundation, The company boasted a total cash reserve of $137 million. This financial strength provides stability Green Thumb Industries for strategic investments and expansion opportunities.
Cannabis sales kicked off at four RISE Dispensaries in Maryland on July 1, opening new avenues for growth and market penetration. Further extending its footprint, RISE Dispensaries made debuts in Las Vegas, Nevada, and Fruitland Park, Florida during the third quarter.
Post-quarter-end, Green Thumb Industries continued its expansion spree by launching RISE Dispensaries in Brandon and Sun City Center, Florida. The company further announced the upcoming opening of a RISE Dispensary in Clearwater, Florida, scheduled for November 10.
Stock Repurchase Program Activated
On September 5, 2023, Green Thumb Industries announced that its Board of Directors had authorized the repurchase pursuant to a normal course issuer bid, of up to 10,486,951 of its Subordinate Voting Shares from time to time over a 12-month period. The amount authorized for any potential buyback was USD $50 million for the repurchase program, although there was no explicit guarantee one would take place.
In this latest earning report, the company conclusively confirmed that it had put intent into action.
During the quarter, Green Thumb Industries demonstrated its commitment to shareholder value through share repurchases totaling $25 million—or about half the allotted repurchase amount. This initiative, represented over 1% of shares outstanding. It was no immediately clear whether GTI would purchase additional shares in the current quarter.