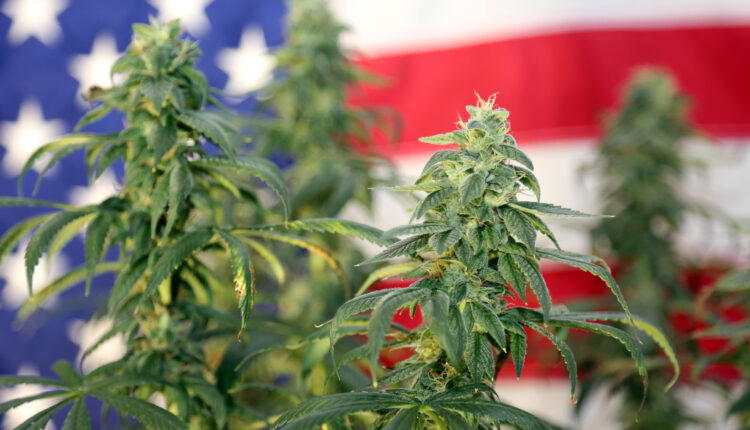 Hemp Gets Hotter After USDA Issues its Final Ruling
On January 15, the hemp industry finally received the USDA's final ruling on the regulation of hemp across the United States. The new rules come into effect on March 22, 2021.
Key features of the ruling that had farmers and industry watchers turning their heads were new procedures on recordkeeping requirements for maintaining information about the land where hemp is produced, what to do if a hemp product tests "hot" with THC exceeding 0.3%, where and when hemp needs to be tested, and the level of autonomy farmers have over their crop.
Current and Projected Size of the U.S. Hemp Market
Hemp Industry Daily predicts that sales from hemp products across the U.S. could reach $3.9 billion in 2021, a significant increase over 2020's $1.6 billion. To quantify the size of the market, that's close to what the state of California, the largest cannabis market in the world, brought in for cannabis alone in 2020.
It's estimated that the number of producers of hemp and hemp products grows 10% every year, expected to grow to 32,210 by 2025, compared to 2020's 20,000 licensed hemp farmers. For 2021, it's projected that there will be 297.8 million pounds of hemp harvested in 2021, with that mass growing to 1.1 billion pounds by 2025. 99% of the hemp grown in the U.S. is for the purposes of flower or extraction of cannabinoids, while the remaining 1% is grown for hemp fibers and grains.
Regulations on Testing Gets Clearer
Testing is front and center in the final ruling, as expected by hemp producers who have been cultivating products for the market with a great deal of ambiguity on testing since the passing of The Farm Bill in 2018.
The big question mark on farmers' minds was how the USDA was going to handle when hemp tests "hot" or over 0.3% THC.
Before the ruling, farmers had 15 days from harvest to have their plants tested for THC (and other cannabinoids, terpenes, and potential contaminants), which often produced a time crunch for farmers. The new ruling has extended this time frame to 30 days.
If a product is found to be "hot", farmers had to send their hot product off-site for destruction before the ruling. The new rules now allow farmers to destroy hot crop on-site using common agricultural practices.
Another big question in the hemp testing world has been whether product needs to be tested in a Drug Enforcement Administration (DEA) registered lab. The ruling has indeed confirmed that all testing must be done in a DEA certified lab, making this ruling effective for 2022.
Changes for Farmers
Farmers have minor changes that will affect their supply chain, especially when it comes to hot hemp. Prior to the new ruling, farmers were considered "negligent" if their crop tested over 0.5% THC, leading to the necessary destruction of the crop. The new ruling has raised the level of negligence to 1%. With the new ruling, farmers can salvage hot hemp by either destroying the flower material and selling other plant parts or by combining the entire plant into biomass that doesn't test above 0.3% THC.
Farmers will also have to report total land acreage to the Farm Service Agency (FSA) and include addresses and geospatial information for each field, greenhouse, or site where hemp is produced. This information is provided to the USDA, who is required to provide information to law enforcement of who in any jurisdiction is growing hemp.
Mixed Industry Reactions
The hemp industry has just a few short months to prepare for the USDA ruling on hemp to take effect. Some concerns within some of the forums that discuss hemp include the potential shortage of DEA-registered laboratories across the country, a problem that had been raised during the confusion of what labs could test hemp back in 2019. Other concerns include whether new growers will unknowingly be deemed "negligent" and subject to possible criminal sanctions despite the THC threshold for hot hemp being raised from 0.5% to 1%. Others believe that allowing farmers to destruct hot hemp on their own farms provides them with a level of autonomy.
There's MORE to the Story
It's important to note that with the new federal administration comes the potential for this whole ruling to change if there are changes to the federally legal status of cannabis. The Marijuana Opportunity Reinvestment and Expungement Act (MORE) could potentially deschedule cannabis from The Controlled Substances Act, significantly changing how the country addresses products that contain THC over a negligent amount.
As Senator, Vice President Kamala Harris was the lead sponsor of the MORE Act, which was introduced in 2019 and the U.S. House of Representatives passed the bill on December 4, 2020. If passed into law by Senate in a future session of Congress, this bill may take years to be implemented, but it is a step forward since the MORE Act's passing in the House of Representatives marked the first time a chamber of Congress approved legislation to end federal marijuana prohibition.
While hemp farmers and the hemp industry as a whole have more direction and clarity on how to proceed, we can expect the implementation of the ruling by March to have natural speed bumps. Stay tuned as The Dales Report covers more on the growing United States hemp industry.