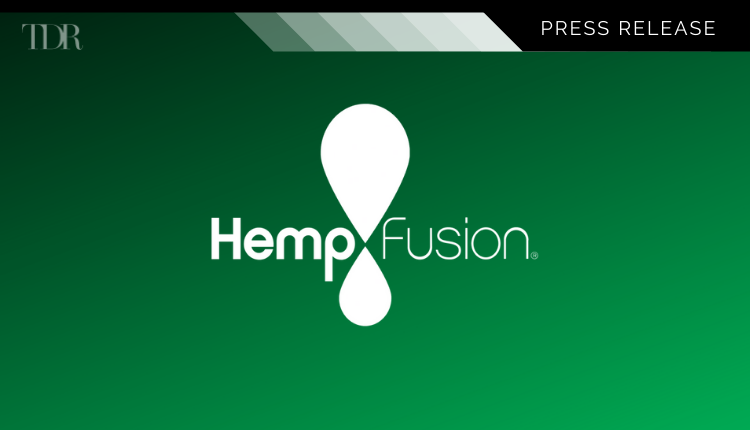 HempFusion Accelerates International Sales with United Arab Emirates Reopening
HempFusion Wellness Inc. (TSE:CBD.U) (OTCMKTS:CBDHF), a leading health and wellness consumer packaged goods Company, is pleased to announce the Company has received its first significant purchase order in over a year from a long-standing international customer [based in Dubai, United Arab Emirates], equating to $216,000; an indication that international sales appear to be re-emerging in a post-COVID era and larger retailers are beginning to re-order HempFusion products.
Pre-COVID, the multi-billion-dollar Dubai-based company placed multiple orders of similar size annually and remains one of the longest-standing international customers of HempFusion. The company has been a HempFusion customer for over six years and distributes products throughout the Middle East, primarily in the United Arab Emirates.
"We are pleased to see more and more of our international sales resume, and we believe this initial +$200,000 purchase order is just the beginning of increased international revenue for 2021," commented Patrick Bucaro, Head of International Development. "Had COVID not occurred, this customer was expected to generate upwards of $800,000 for us in 2020 and $1,000,000 in 2021. With our projected domestic business growth and sales in the Middle East and North Africa region re-opening, we are excited to see this early indication that business on a global scale is starting to move in the right direction. We are hopeful this particular customer will generate north of a million dollars annually for us moving forward."
HempFusion remains focused on growing revenues both domestically and internationally through organic channels in addition to the pursuit of M&A opportunities as the Company looks to expand revenue through accretive acquisitions. The Company maintains a strong cash balance including over a year of working capital with no further financings planned.
We are excited to see sign of a return to normal business practices across the globe. As people return to normal life, we're excited to see increases in further international channels such as Ireland, United Kingdom and China. This PO may be a great indication of what's to come in 2021 and beyond

Dr. Jason Mitchel, the Company's Co-Founder and Chief Executive Officer
To view the original press release in its entirety click here