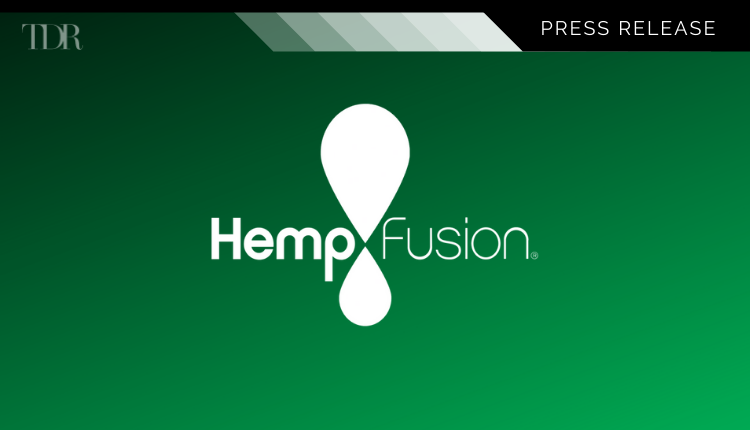 HempFusion Launches Private Label Business Division, Awarded 10 SKU Private Label Deal with Leading National Retailer
HempFusion Wellness Inc. (TSE:CBD.U)(OTCMKTS:CBDHF), a leading health and wellness Company offering premium probiotic supplements and products containing CBD, is pleased to announce that a leading national publicly traded grocery retailer has awarded HempFusion with a 10 SKU private label deal officially launching HempFusion's "Private Label" division.
This retailer (whose name is not disclosed due to non-disclosure obligations) is a large national US based company and represents a significant potential opportunity for HempFusion's newly launched Private Label division. Due to the success of HempFusion and its family of brands & products within the retailer, the retailer has awarded HempFusion with its soon-to-launch private label offering including 10 SKUs to be distributed throughout stores nationwide. The initial order is for approximately $250,000 and is scheduled to ship in July 2021.
"We are pleased to receive this award and begin supplying our 6th distribution channel: private label," commented Jon Visser, the Company's Chief Revenue Officer. "We anticipate that this initial $250,000 order is just the beginning and pending sell-through velocity and distribution, we expect this account to generate north of $500,000 for HempFusion in 2021 and upwards of $1,000,000 or more in 2022."
To fulfill current and future orders of this magnitude, HempFusion is bolstering its staff and investing further in additional structural support at its Topeka, Kansas distribution facility. This distribution expansion will include an investment in additional equipment and human capital to assure distribution efficiencies.
This expansion of our relationship with this retailer is a testament to the trust, long standing partnership, and success that we and our branded products have already achieved. We are honored to receive this award and look forward to how this has the potential to significantly contribute to the overall success of this particular retailer and HempFusion and its family of brands

Jason Mitchell, N.D., HempFusion's Co-Founder and CEO
To view the original press release in its entirety click here