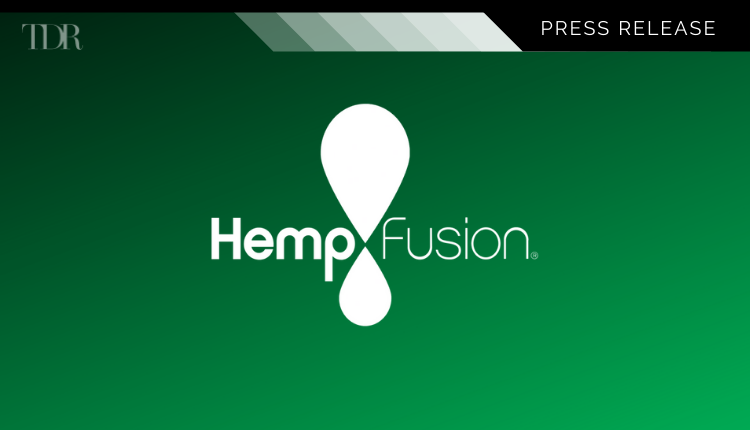 HempFusion Signs Definitive Agreement to Acquire Leading CBD Brand Sagely Naturals
HempFusion Wellness Inc. (TSE:CBD.U)(OTCMKTS:CBDHF) a leading health and wellness Company offering premium probiotic supplements and products containing CBD, is pleased to announce it has entered into a definitive agreement to acquire 100% interest in Sagely Enterprises, Inc. ("Sagely Naturals"), a leader in premium CBD products with mass distribution in more than 14,000 retailers nationwide.
Founded in 2015 by Kerrigan Behrens and Kaley Nichol, Sagely Naturals is the largest female-founded CBD wellness brand. Since its inception, the brand has been on a mission to naturally modernize the medicine cabinet with high-quality, accessible products that help women feel their best. Sagely Naturals maintains a strong presence in the top Drug retailers nationwide and is sold in key retailers such as CVS, Rite Aid, Albertsons, Sprouts, Nordstrom, and many other independent regional grocers and natural food stores in addition to sagelynaturals.com. The company's products are available in over 14,000 retail locations.
Sagely Naturals has consistently maintained the number one position in CBD topicals, with 23% market share in the Drug channel and 13.8% market share in the Multiple Outlet channel ("MULO") (according to IRI data). Including ingestibles, Sagely Naturals is the #3 CBD brand and one of the only brands showing consistent growth in the all-time periods within the latest 52 weeks (according to IRI and MULO data). Out of the top 20 selling CBD SKUs in MULO, Sagely Naturals have five SKUs, with the Extra Strength Relief & Recovery Cream being the #1 selling SKU in Chain Drug.
Consumer insights have informed every aspect of Sagely Naturals' product development, enabling them to meet consumer needs in an approachable and familiar way and build a large and devoted community around their brand. Sagely Naturals has also caught the attention of A-list celebrities, including Cameron Diaz, Zoe Saldana, and Molly Sims, as both consumers and investors.
Strategic Rationale
2020 net revenue of over $4.19 million; and when combined with the closing of the APCNA Holdings LLC ("Apothecanna") transaction, will more than triple HempFusion's 2020 revenue with significant expansion planned for 2021 and beyond
Immediate distribution to an additional 14,000+ stores, materially increasing HempFusion's distribution footprint
Opportunity to introduce ingestible CBD products into Sagely Naturals' 14,000+ stores
Complementary but not directly competing product offerings provide significant cross-platform opportunities through each of the companies' respective distribution channels
Product efficiencies across the topicals line while delivering a near-term opportunity for further expansion into ingestible products supported by HempFusion's proprietary formulations
HempFusion's substantial investment into regulatory compliance will help solidify Sagely Naturals' leadership position in the CBD industry
Sagely Naturals has been included on HempFusion's Novel Foods Application Dossier with the United Kingdom's Regulatory Food Safety Agency for future European expansion
Sagely Naturals' C-Suite brings operational excellence including best-in-class marketing, proven innovation, and advantaged customer/channel relationships to HempFusion's family of brands
Upon closing, the acquisition of Sagely Naturals immediately adds significant value to shareholders. By more than tripling our 2020 revenue (when combined with the closing of Apothecanna), expanding to over 15,000 stores, expanding our distribution strategy to six channels, combining some of the top executive talent in the industry, and bringing together over 75 incredible and best-selling SKUs, HempFusion is in its strongest position to date. We expect the combined proforma entity to achieve substantial growth over our historical financials and cement our leadership position in the CBD industry while setting the stage for tremendous growth in 2021 and 2022.

Jason Mitchell, N.D., HempFusion's Co-Founder and CEO
"Allowing people to do more of what they love has always been at the heart of our mission at Sagely Naturals. HempFusion approaches the industry the right way and possesses the resources required to help us significantly scale our business, increase our market share, and expand beyond our stronghold in the United States to international jurisdictions," said Kerrigan Behrens, Co-Founder and Co-CEO of Sagely Naturals. "Quality and consumer safety are of the utmost importance to our brand, and Dr. Jason Mitchell and his team have been market leaders in the CBD category in this regard. We are incredibly excited to be joining the HempFusion team," added Kaley Nichol, Co-Founder and Co-CEO of Sagely Naturals.
Terms of the Agreement
Pursuant to an agreement and plan of merger dated May 24, 2021 (the "Merger Agreement") among HempFusion, HempFusion Merger Sub 2, Inc., a wholly-owned Delaware subsidiary of HempFusion ("HF Merge Co"), Sagely Naturals and KBKN Equityholder Representative LLC, in its capacity as representative of the holders of equity interests in Sagely Naturals (the "Sellers"), HF Merge Co will merge into Sagely Naturals with Sagely Naturals surviving as a wholly-owned subsidiary of HempFusion, for initial consideration of US$25,000,000 (the "Initial Consideration") consisting of US$2,000,000 in cash (subject to adjustment for Sagely Naturals' cash and working capital) and $23,000,000 in common shares of the Company ("HempFusion Shares") to be issued at a deemed price per HempFusion Share of approximately US$1.021, being the volume weighted average trading price ("VWAP") of HempFusion Shares on the Toronto Stock Exchange (the "TSX") for the 30 trading days immediately prior to May 24, 2021 (the "Transaction"). In addition, the Sellers may be entitled to receive an earnout payment of up to US$5,000,000 ("Earnout Payment") subject to Sagely Naturals achieving certain revenue targets (with a minimum revenue threshold of US$6,020,000) within twelve months of closing (the "Closing") of the Transaction (the "Earnout Period"), with 40% of any Earnout payment to be paid in HempFusion Shares (the "Earnout HempFusion Shares") and the balance paid in cash.
The number of Earnout HempFusion Shares to be issued under the Earnout Payment, if any, will be calculated based on a deemed price which is the greater of (i) the VWAP of HempFusion Shares on the TSX for the 30 trading days immediately prior to the 12-month anniversary of Closing, or (ii) $1.25 per HempFusion Share (the "Floor Price"), provided that if, at any time during the period commencing on the date of the Merger Agreement and ending 30 days following the end of the Earnout Period, HempFusion issues any HempFusion Shares (other than under certain arrangements specified in the Merger Agreement) at a price per HempFusion Share (the "Issuance Price") that is less than the Floor Price, the Floor Price will be automatically adjusted downward to such Issuance Price and the number of Earnout HempFusion Shares will be adjusted accordingly.
All HempFusion Shares issued in connection with the Merger Agreement will be subject to contractual resale restrictions to be released over a period of 12 months from Closing as follows: (i) 33% will be released on the four-month anniversary of the Closing, (ii) 33% will be released on the eight-month anniversary of the Closing and (iii) the remaining balance will be released on the 12-month anniversary of the Closing.
Completion of the Transaction is subject to a number of terms and conditions as set forth in the Merger Agreement, including (among other things) holders of no more than 5% of the outstanding shares of Sagely Naturals exercising appraisal rights, the receipt of approval of the TSX and certain other closing conditions customary in transactions of this nature.
Upon completion of the Transaction, Sagely Naturals will be a wholly-owned subsidiary of HempFusion, with Kerrigan Behrens and Kaley Nichol remaining as Co-CEOs of Sagely Naturals.
To view the original press release in its entirety click here