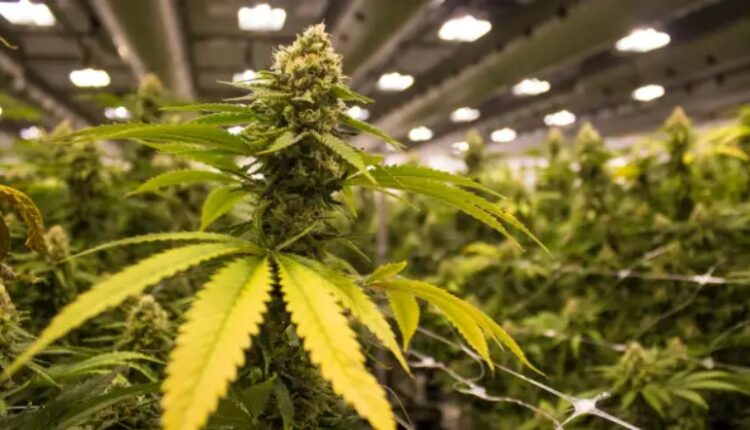 High Tide Restructures Nearly $9M Of Debt, Here's What's Next
Cannabis retailer High Tide Inc. HITI has successfully completed a restructuring of roughly $8.9 million of the company's outstanding debt held by a key industry lender under a senior secured convertible debenture issued on July 23, 2020, as amended, maturing on January 1, 2025.
What Happened
Under the terms of a debt restructuring agreement dated July 23, 2020, as amended, both parties have agreed to settle the outstanding structured installment payments, which equals the aggregate sum of $5,024,546, in common shares in the capital of High Tide at a deemed price of $2.0168 per the company's share, to the key lender.
Upon the outstanding structured payment being satisfied in High Tide shares, the outstanding amount of the debenture will be reduced proportionately.
Future structured payments have been changed from a quarterly obligation to a semi-annual obligation, and each remaining structured payment may be paid in cash or satisfied in free trading High Tide shares, provided that:
High Tide provides the key lender thirty days prior written notice of its intention to make a structured payment in free trading High Tide Shares
The key lender, at its sole unfettered discretion, does not provide notice to High Tide at least ten days before the applicable structured payment is due, that a portion of or all of the applicable structured payment is to be paid in cash
If both conditions have been met, subject to prior approval by the TSXV, High Tide shall be entitled to satisfy the applicable structured payment, or the remaining portion thereof, through the issuance of installment shares, calculated on the basis of a deemed price per High Tide Share equal to the ten day VWAP ending on the day prior to the public announcement of such issuance.
Why It Matters
Raj Grover, founder and CEO of High Tide, highlighted the benefits restructuring the debenture.
The move "creates more flexibility on our balance sheet as we start pushing the momentum on new store openings again," he said.
"Over the past three years, we have now cut our outstanding debt in half to 32 million dollars today, representing just 1.2 times the Adjusted EBITDA we reported over the past four quarters," Grover explained. "While eliminating this debt, we have simultaneously grown High Tide to an annual revenue run rate exceeding half a billion dollars and generated 4.1 million dollars in free cash flow during our last reported quarter, ending it with a cash balance exceeding 25 million dollars."
What's Next
Grover also commented on what's next for the Calgary, Alberta-based company.
"As mentioned during our last quarterly call, with regular payments coming due, amending the terms of this debt was a priority for us, as it now allows us to allocate more cash toward the acceleration of organic store openings," he said. "On that front, we have secured more than fifteen premiere locations, with more in the pipeline, and we are excited to now crystalize these opportunities to generate even more cash for shareholders."