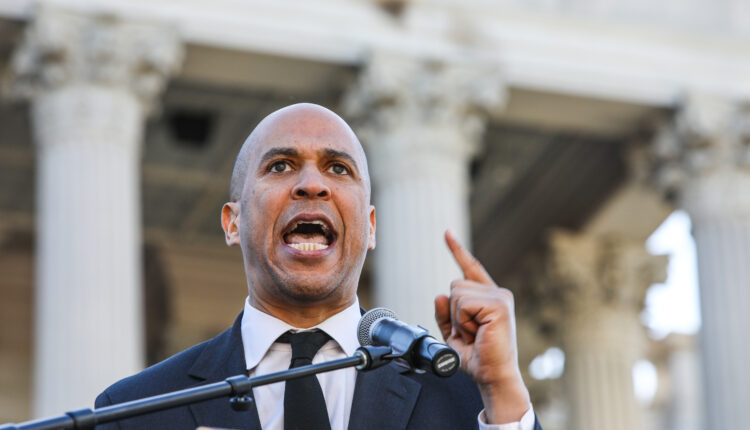 House of Representatives Passes Another Cannabis Bill, This Time on Medical Research
In less than a week after the passing of a historic bill to decriminalize cannabis, the House of Representatives has given the green light to another bill in support of the plant, one that will enable scientists to undertake the research of its effects more easily.
Yesterday, the House voted in favour of The Medical Marijuana Research Act, a bill that establishes a process around cannabis access for researchers enabling them to use dried cannabis and other products that are manufactured in accordance with state-approved cannabis regulations.
Until now (and for the last 50 years), scientists interested in researching cannabis were limited to procuring it from one source: the University of Mississippi, America's only Drug Enforcement Agency-licensed source of cannabis for research purposes.
Currently, the selection offered to scientists is incredibly slim, with just a handful of varieties of pre-rolled cannabis available, and none with concentrations of THC exceeding seven percent. This is cannabis we can all respectfully agree does not reflect the quality or potency of what is available to consumers on the medical market today, and thus does not make for accurate or reliable science.
The Medical Marijuana Research Act removes limitations around research and directs the Department of Health and Human Services and the Department of Justice to create a licensing program specific to cultivators and producers of cannabis. Once licensed, scientists can use cannabis from approved producers in FDA-approved research.
Sponsored by Oregon Democrat Earl Blumenauer and several Republican co-sponsors, including Andy Harris of Maryland, the act received bipartisan support and was passed on a voice vote.
"The cannabis laws in this country are broken, especially those that deal with research. It's illegal everywhere in America to drive under the influence of alcohol, cannabis, or any other substance," said Blumenauer yesterday ahead of the vote. "But we do not have a good test for impairment because we can't study it. At a time when there are four million registered medical cannabis patients, and many more likely self-medicate, when there are 91 percent of Americans supporting medical cannabis, it's time to change the system."
Cultivators eager to provide cannabis for research purposes have been waiting for changes to regulations around cannabis for more than four years.
The DEA said in 2016 it would work towards licensing other cultivators to improve access to cannabis research, but by August 2019 it had received more than 30 applications and had not processed a single one. In May 2020 proposed amendments to the DEA's regulations around cultivation approvals were published in the Federal Register, but were criticized as they would have made the agency a centralized distributor of all cannabis intended for research. (One must only look to certain provinces in Canada to see how well that works.)
No changes have been made as of yet. Two applicants have gone so far as to sue the DEA for their inaction on this front.
While the bill still needs support from the Senate, support from the House signals a tacit approval for state cannabis laws among House representatives on both sides of the aisle, and an understanding that cannabis is 1) popular among the American population, 2) it has potential medical value, and 3) it ought to be studied in more forms than a very weak pre-rolled joint.
Firms that possess existing research partnerships at respected institutions and are quick to apply stand to capitalize significantly if the act is passed by the upper chamber of Congress. While celebrity endorsements and trendy products are successful ways to attract younger consumers, some are still holding out for stronger science around the effects of cannabis before taking it up.