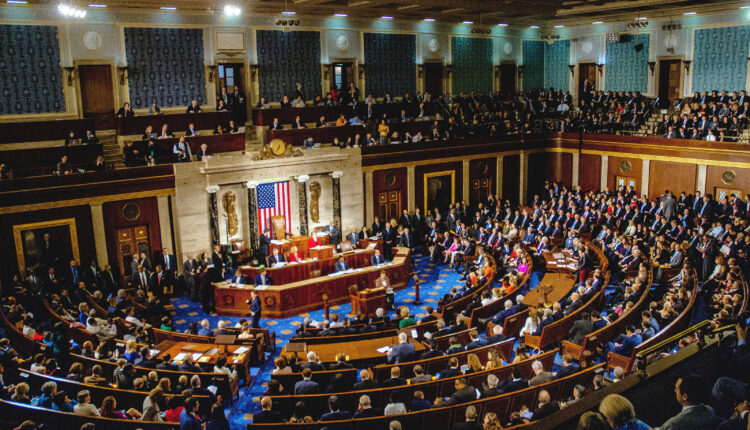 House Reps Support Amendment Blocking Federal Interference in State's Right To Legalize
Four House Representatives — three Democrats and one Republican — are seeking supporters for a spending bill amendment that would eliminate federal interference on state and tribal cannabis laws.
Reps. Earl Blumenauer (D-OR), Tom McClintock (R-CA), Eleanor Holmes Norton (D-DC), and Barbara Lee (D-CA) are the primary advocates for the amendment. Their efforts to sway fellow legislators were outlined in a "Dear Colleague" memo that was circulated early last week. On Friday, Marijuana Moment reported the amendment now has 15 cosponsors.
The amendment would go beyond a provision outlined in a report from the House Committee on Appropriations released on July 19, which "prohibits the Department of Justice from preventing certain States and territories from implementing State or territory laws regarding the use of medical marijuana." The new amendment would extend protections to states and tribes that have legalized recreational cannabis use.
"None of the funds made available by this Act to the Department of Justice may be used… to prevent any (states) from implementing their own laws that authorize the use, distribution, possession, or cultivation of marijuana," the amendment reads. It has similar language covering "Indian tribes."
In a similar Dear Colleague letter dated March 2020, Reps. Blumenauer, McClintock, and Norton asserted, "To date, forty-seven states have enacted laws that, to varying degrees, legalized the use of marijuana or its components… Despite this wave of change, federal law remains inflexible."
Last year the House passed a measure that prohibited the Department of Justice from using funds to interfere with state marijuana laws by a 254-163 vote. The measure was omitted from the final bill by a GOP-led Senate at the time.
With the Democrats' slim control of the Senate in 2021, supporters are hopeful the amendment will make it to the final appropriations bill. There are no meaningful differences between the 2020 and 2021 amendments. President Joe Biden has indicated in the past that he would support states' rights to set their own marijuana policies.
Congress acted to protect states from federal interference on medical cannabis legalization in 2014 when they enacted a one-year spending bill rider to that effect. Legislators have renewed the rider every year since.
The new amendment reflects the growing momentum of state-by-state cannabis legalization laws. Of the 47 states that have eased the criminalization of cannabis and its components, 37 have launched medical marijuana programs, and 18 have started adult-use programs.
Blumenauer, McClintock, Norton, and Lee also note that the majority of state legalization laws were enacted by state voters who supported ballot initiatives to decriminalize cannabis. "We believe that the federal government should not interfere with these programs and the will of the citizens of these states," the letter states.