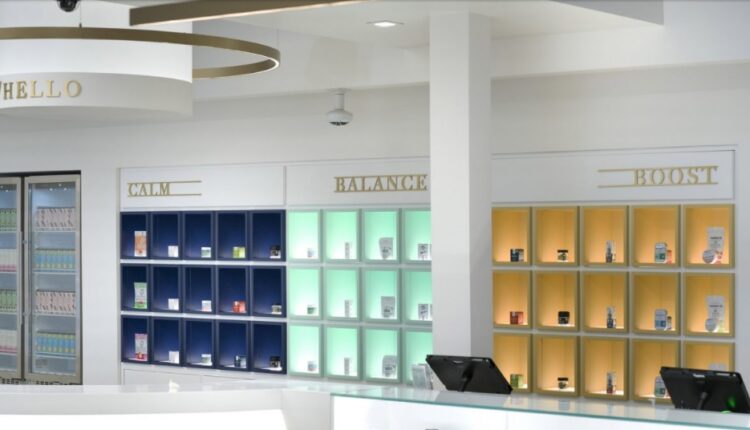 On February 27, Virginia became the 16th state to approve cannabis legalization, and the first among in the "Old South" union of original thirteen colonies to do so. It didn't take long for the investment banks covering Jushi Holdings (CNSX:JUSH) (OTCMKTS:JUSHF) to take notice. Today, Canaccord Genuity maintained their "Speculative Buy" rating, but raised their price target to account for Virginia cannabis market expansion.
Although recreational cannabis is not expected to be introduced until 2024, the firm notes that Jushi Holdings won't need to wait that long to benefit from recently-passed sister legislation. In the near term, positive legislation introducing smokable flower to the state's medical program takes center stage.
In mid-February, a separate bill allowing flower sales for the current medical program reached the governor's desk, giving cannabis producers the go-ahead to market unprocessed flower for the first time for the state's medical program.
The expansion of Virginia's medical program—which currently has around 10,000 participants—would go into effect July 1 of this year.
The chart below—courtesy of separate research firm Intro-act—reveals the potential market capture of recreational and medical segments in the state. Note the rapidly shrinking market share the illegal market is expected to incur (<50% after Year 3) as the legal market unlocks.

Some believe first year sales can achieve even greater heights.
Marijuana Business Daily projects that Virginia's adult-use sales will reach $400 million to $500 million in the program's first full year and $1.2 billion-$1.4 billion by its fifth year.
Canaccord Increases Revenue And EBITDA Estimates
Although the firm expects only modest impact to FY2021 numbers given that flower sales won't begin until the second half of this year, FY2022 sales should see a material impact. Canaccord notes that when smokable flower was allowed for Florida's medical program, sales spiked considerably.
Accounting for a similar such dynamic to occur in Virginia, Canaccord is increasing its sales estimates to $47.5 million from $35.5 million, based on a full year of flower sales and some cultivation expansion in Manassas. The firm anticipates Jushi will use a portion of its recent capital raise to expand cultivation and production.
Overall, Canaccord is raising its company-wide revenue estimates from $230 million to $233 million in FY2021; and from $350 million to $362 million in FY2022. Canaccord's EBITDA estimates move from $46.1 million to $46.9 million in FY2021; and from $104.6 million to $108 million in FY2022. These estimates factor-in additional anticipated revenue generation in Virginia alone.
As a result, the firm raises their price target from US$8 to US$10, or 22.7x EV/EBITDA multiple on 2022 estimate.
As of 1:12pm, shares of Jushi Holdings were trading higher by 2.43% to $7.58 (+$0.18) on the OTCQB Exchange. TDR will link to the Canaccord Genuity' research report after a customary one-day waiting period.
Update 11:20 pm EST: Click here for the research report link.