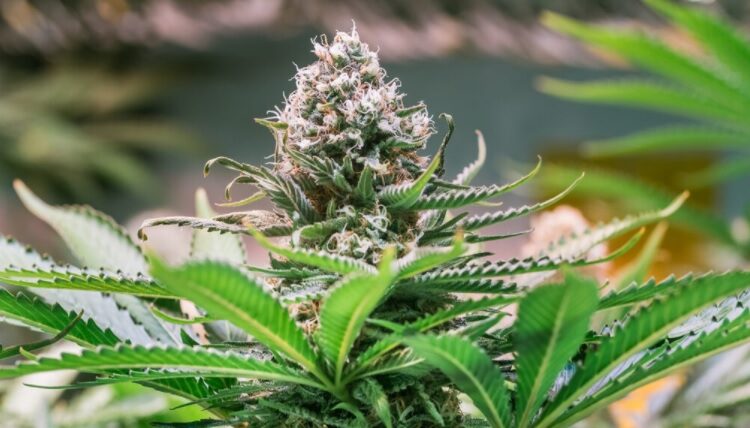 Illinois Sells Record Number Of Cannabis Products In September, While Maryland Slows
Recreational cannabis sales in Illinois began three years ago yet this September a record number of cannabis products were sold – 3.68 million, with sales totaling $139.53 million. Out-of-state residents contributed $34.46 million to that and the rest, $105.07 million, was spent by locals.  
Illinois Governor J.B. Pritzker was a keynote speaker at the Cannabis Capital Conference in Chicago last week at which he outlined the Restore, Reinvest and Renew (R3) Program initiative and the state's broader landscape of cannabis legislation and social equity.
Pritzker has often touted the many benefits of marijuana legalization, such as job creation and overall positive impact on the state's economy. This comes as no surprise considering thatmarijuana sales reached a whopping $1.5 billion in 2022 and 2023 is on track to beat that record.
According to data from the Illinois Department of Financial and Professional Regulation (IDFPR), compared to August's $139.22 million, cannabis sales in the state slightly improved, but year over year, sales have increased 7%.
Sign Up For The TDR Newsletter
Maryland September Cannabis Sales Slightly Lower Sequentially Due To Medical Marijuana Sales Drop 
Adult-use cannabis sales in Maryland began July 1, 2023, and immediately reached $51.25 million, or $87.43 million in combined total sales (recreational plus medical). In September total sales amounted to $90.78 million, just slightly down from August's $91.73 million, according to data from the Maryland Cannabis Administration.
Last month, adult-use marijuana products alone generated $54.25 million, while medical marijuana products brought $36.52 million, compared to $53.02 million and $38.71 million in August, respectively. This means that adult-use sales sequentially improved by 2%, while medical marijuana sales dropped 6%.
Cannabis products that sold the most include flower ($54.6 million), concentrates ($24.5 million) and edibles ($6.2 million).
Correspondingly, as recreational cannabis sales the number of registered medical marijuana sales slightly dropped, according to Green Market Report. As of Oct. 1, the administration confirmed 151,009 certified patients, down from 163,935 on June 1.