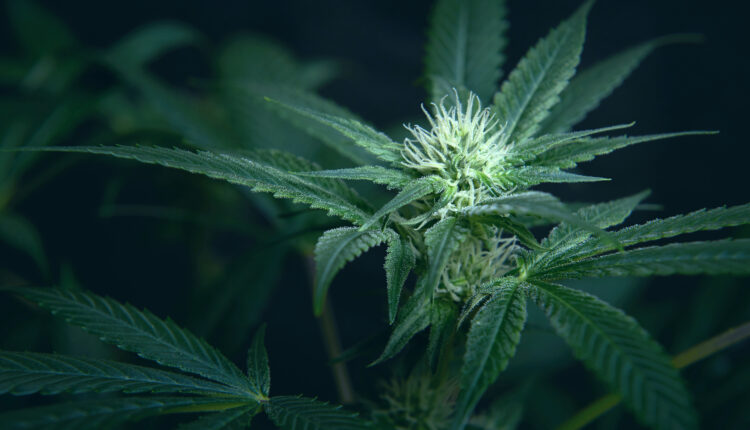 Individual State Cannabis Markets See Record Sales While Pot Stocks Continue to Lag
New reports predict that legal U.S. cannabis sales could surpass $80 billion by 2025 and companies continue to achieve record-breaking revenue growth on a monthly basis.
According to MRA executive Andrew Brisbo, Michigan marijuana sales broke another record in July, garnering over $170 million in total cannabis sales. To be precise, recreational sales accounted for $128 million, while medical sales brought in $43 million.
In August, Maine exceeded $10 million in sales for the first time since the adult-use market launched in October 2020.
That same month, recreational cannabis sales in Illinois exceeded $120 million, according to state officials. It was the sixth month in a row that sales surpassed $100 million.
Still, despite the rapid growth of these cannabis markets, the average stock price within the industry has drifted 30% to 40% or more beneath February highs and currently remains in a bear market. For much of 2020, the record consumer sales in individual state cannabis markets have been soaring compared with a depressed market for pot stocks.
The waning stock prices can be attributed to several factors. Portfolio Manager of the StoneCastle Cannabis Growth Fund and the Chief Investment Officer of Plant-Based Investment Corp. (formerly Cannabis Growth Opportunity Corp) Bruce Campbell noted to Midas Letter, "We've seen a risk sentiment change on the overall market, causing investors to become more concerned about the risk."
In addition, President Biden spent some of his campaign signaling that he may be considering the idea of legalization. He even chose Kamala Harris, the senator who introduced the MORE Act to Congress, to serve as his vice president, which signaled to some investors and industry players that he might be more keen on legalization than he let on.VP. He also boldly stated that he believed all those imprisoned on cannabis charges should be allowed to go free.
This led investors and industry professionals, alike, to assume that if Biden got elected, federal legalization would quickly follow suit. Unfortunately, legislation continues to be delayed.
In an interview with TDR, Gage Cannabis CEO Fabian Monaco noted that we saw a lot of cannabis companies perform well in the market during a period of hype and excitement. He predicts that a type of change is coming within the next 12 months, most likely in the form of easing banking regulations, like with the MORE Act. Monaco believes that full-scale change, such as federal legalization, will take more time, much to the dismay of investors.
Lastly, Campbell also pointed out that "some of the big asset custodians in the U.S. market have decided to no longer hold cannabis assets, causing asset managers to sell down positions so they don't have to switch custodians," reported Midas Letter. While this wasn't likely to meaningfully move the market, it did signal that legalization is not likely to come any time soon.
Nevertheless, investors like Monaco and Campbell remain hopeful about the financial future of the cannabis industry. Specifically, Monaco believes "all of the problems with the specifics will be easily fixed with a little bit of regulatory change" and describes himself as "really bullish on that change happening soon."