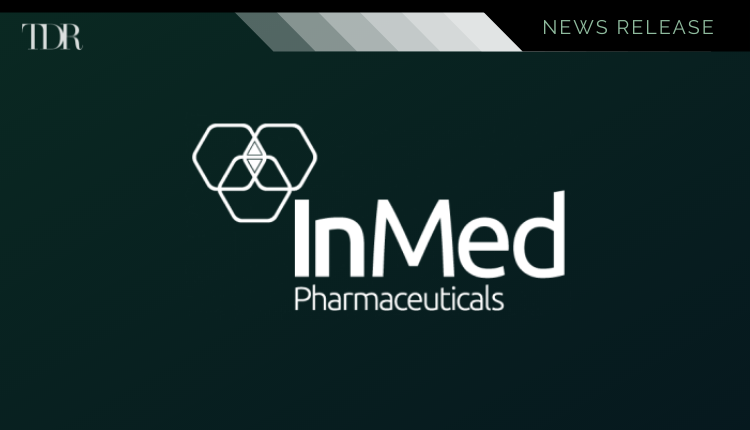 InMed Pharmaceuticals Strengthens Its Commercial Leadership Team With The Appointment Of Vice President Of Sales And Marketing For BayMedica
InMed Pharmaceuticals Inc.(Nasdaq: INM), a leader in the research, development, manufacturing and commercialization of rare cannabinoids, is pleased to announce the appointment of Gerard (Jerry) P. Griffin III as Vice President of Sales and Marketing at BayMedica, a wholly owned subsidiary of InMed. Mr. Griffin will oversee the commercialization of BayMedica's health and wellness business including the existing products and the launch of new rare cannabinoid products.
Mr. Griffin has a wealth of experience across various markets and with numerous cannabinoid products, and a proven track record as a seasoned sales executive. He has held several senior positions at both privately and publicly held companies including Fortune 500 companies. Most recently, Mr. Griffin was the Vice President of Sales and Business Development at Creo Ingredients, a biotechnology-based ingredient company that produces rare cannabinoids. Prior to Creo, he was the President of a successful wellness company, overseeing all aspects of a business that develops and distributes cannabinoid-based products. With his extensive hands-on experience in the rapidly expanding cannabinoid industry, he brings significant real-world knowledge across the entire value chain to the Company.
We are very excited to welcome Jerry to the InMed / BayMedica family. Jerry is joining the team as a strong strategic leader and has the requisite experience to oversee the commercial ramp-up of B2B sales of rare cannabinoids products to the consumer health and wellness market. Jerry is joining the team at a very exciting inflection point as we anticipate the launch of several new high-demand rare cannabinoids over the coming months. This appointment reinforces our commitment to accelerate commercial activities and grow market share in this burgeoning new segment of the industry.

Shane Johnson, SVP and General Manager of BayMedica
To view the original press release in its entirety click here