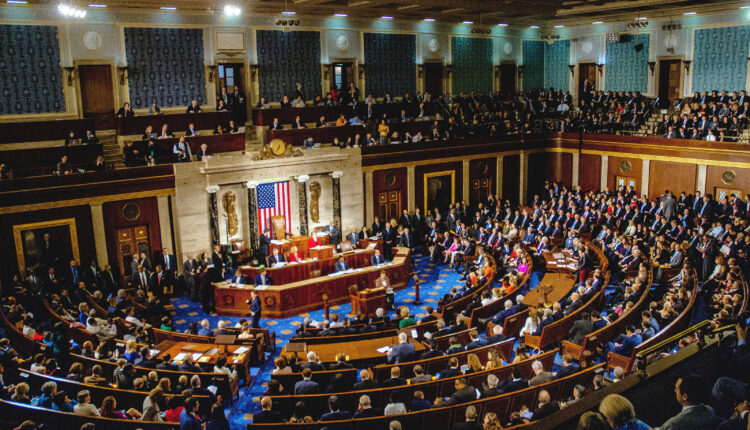 Is The Sixth Time The Charm For Cannabis Banking Reform?
The U.S House of Representatives passed by voice vote an amendment adding the Secure and Fair Enforcement (SAFE) Banking act to the National Defense Authorization Act (NDAA) earlier this week. SAFE has passed the House five times since, only to stall in the Senate, but this time might be different since it is attached to must-passed legislation and lawmakers are hesitant to block the 1,700 page NDAA for a simple banking bill with bipartisan support.
If it makes it through the Senate SAFE would shield banks that service state-licensed cannabis businesses from federal penalties. Under current conditions banks are hesitant to work with cannabis businesses forcing many to deal primarily in cash, limiting their access to loans and opening up business to theft, assault and robbery. 
At the end of the day, SAFE would increase transparency, security and efficiency in the cannabis industry, advocates for the bill say.
"This will strengthen the security of our financial system in our country by keeping bad actors like foreign cartels out of the cannabis industry. But most importantly, this amendment will reduce the risk of violent crime in our communities," Rep. Ed Perlmutter (D-CO) said on the House floor Tuesday. "By dealing in all cash, these businesses and their employees become targets for robberies, assaults, burglaries and more."
Perlmutter has introduced the SAFE Banking Act in every Congress since 2013, both as a standalone bill as well as attached to broader legislation.
Cannabis Executives Welcomed The News 
Curaleaf Inc (CSE: CURA) (OTCMK: CURLF) Founder and Chairman Boris Jordan tweeted, "It's time. W/out #safebanking there's no social justice or equity."
Graham Farrar, chief cannabis officer and president of Glass House Brands (NEO: GLAS.AU) (OTCMK: GLASF) thanked Perlmutter and passed the puck to Senate Majority Leader Chuck Schumer (D-NY), who as it turns out could be SAFE's barrier to passing the Senate along with Sen. Cory Booker (D-NJ).
The two have told Marijuana Moment they oppose the SAFE Banking Act.
In an interview, Schumer said he opposes SAFE because it jeopardizes support for broader reform.
"I've always been of the view that while certainly we have to deal with the banking and financial issues that we should do them together with legalization because the [SAFE Banking Act] brings in some people who might not normally support legalization, and we want to get as broad a coalition as possible," Schumer said.
Earlier this year, Booker and Schumer, along with Senate Finance Committee Chairman Ron Wyden (D-OR),  introduced a federal legalization bill, the Cannabis Administration and Opportunity Act. Booker, Schumer and Wyden's proposed legislation puts social equity at the forefront, whereas SAFE is seen by its opponents as a money grab that leaves out communities hardest hit by the War on Drugs. 
"I don't know about other members of the Senate, but I will lay myself down to do everything I can to stop an easy banking bill that's going to allow all these corporations to make a lot more money off of this, as opposed to focusing on the restorative justice aspect," Booker said.
The Senate will debate and pass its own NDAA and a conference committee will work to consolidate the House and Senate versions.