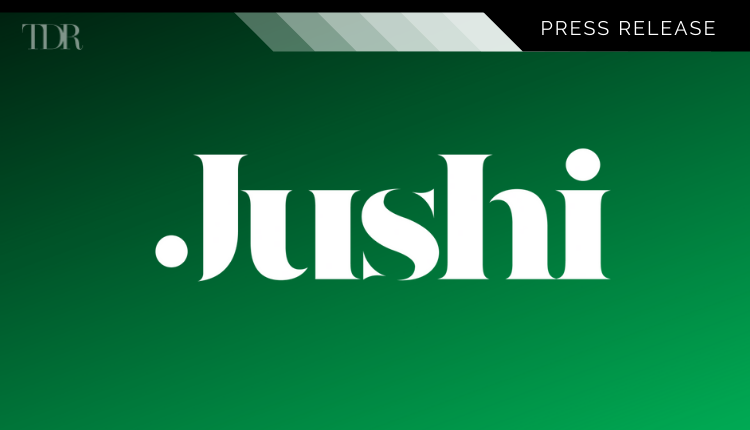 Jushi Holdings Inc. Closes Acquisition of Dalitso LLC Facility and Land in Prince William County, VA
Acquisition Includes a 93,000 sq. ft. Facility and Nine Acres of Land
Establishes Strong Footprint in Virginia to Produce a Consistent Supply of Medical Cannabis Products
Jushi Holdings Inc. (CNSX:JUSH) (OTCMKTS:JUSHF) a vertically integrated, multi-state cannabis operator, reported it has closed the previously announced acquisition of a 93,000 sq. ft. facility (the "Facility"), operated by its wholly-owned subsidiary and Virginia-based pharmaceutical processor, Dalitso LLC ("Dalitso"), together with approximately nine acres of surrounding land in Prince William County, Virginia, for approximately $22 million (the "Acquisition"). The Acquisition, together with Dalitso's planned buildout of the Facility, enables Dalitso to efficiently produce a consistent supply of medical cannabis products as patient access improves and the medical cannabis program continues to mature and expand.
We are thrilled to complete this acquisition and solidify our position in Virginia's medical cannabis market ahead of the introduction of adult-use sales. The Virginia cannabis market remains an area of strategic focus for Jushi and we will work diligently to ensure Dalitso appropriately scales up its cultivation and processing capacity to meet the anticipated patient and future consumer demand of a growing program. We believe that by combining great cultivation and processing with our industry leading retail experience and high-quality brands, we have assembled the right assets to lead in this important Mid-Atlantic market.

Jim Cacioppo, Chief Executive Officer, Chairman, and Founder of Jushi
In December 2020, Jushi announced it completed the acquisition of the remaining 21% of the issued and outstanding equity of Dalitso, bringing its ownership to 100%. Jushi also announced in December 2020 that Dalitso had commenced operations at the Manassas facility and officially began serving patients at its BEYOND / HELLO Manassas location.
Dalitso is one of only five applicants to have received conditional approval for a pharmaceutical processor permit issued by the Virginia Board of Pharmacy, and one of only four to have received final approval and permit issuance in the Commonwealth. Dalitso's permit allows Dalitso to cultivate, process, dispense, and deliver medical cannabis to registered patients in Virginia. The designated area for Dalitso to operate is Health Service Area II, in Northern Virginia, which includes two of Virginia's most densely populated counties, Fairfax and Prince William, and has a population of approximately 2.5 million people or nearly 30% of the state's total population according to the U.S. Census Bureau.
To view the original press release in its entirety click here