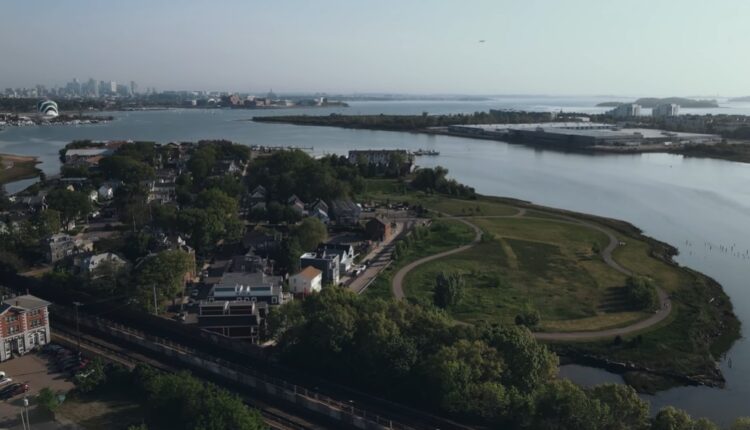 MariMed To Expand Footprint In Massachusetts Through Strategic Distressed Acquisition
Today, MariMed, Inc. (OTCMKTS: MRMD, CSE: MRMD) announced its intention to acquire the operating assets of Ermont, Inc., a medical licensed vertical cannabis operator, located in Quincy, MA. Ermont who is presently in receivership with a court appointed receiver Opus Consulting Partners LLC. Opus and MariMed negotiated this transaction with court approval.
The acquisition, which is subject to approval by the Massachusetts Cannabis Control Commission (CCC), will provide the company with its third dispensary in Massachusetts, substantially completing its buildout to the maximum allowable by state regulations. There is no assurance when, or if, the CCC will approve the acquisition.
The company anticipates rebranding the dispensary as Panacea Wellness and will commence medical sales upon receipt of final approvals and closing conditions. MariMed will offer a curated selection of products across its award-winning brand portfolio, including Nature's Heritage flower and concentrates, Betty's Eddies fruit chews, Bubby's Baked soft-baked goods, Vibations: High + Energy drink mixes, and the full suite of its InHouse branded products.
The acquisition includes two host community agreements with the city of Quincy, one of which is to conduct adult-use cannabis sales. MariMed is applying with the CCC for approval of adult sales and plans to expand the existing medical dispensary to accommodate the increased traffic. Additionally, the company plans to repurpose the cultivation facility for its pheno-hunting activities. This will allow the company to move pheno-hunting out of New Bedford and use the freed space for much needed additional capacity of their award-winning Nature's Heritage flower.
_______
TDR: Of note, the proposed acquisition of Ermont, Inc. is transpiring through court-ordered receivership proceedings, which is a legal process in which a court appoints a neutral third party, known as a receiver, to take control of a person's or organization's assets or operations. A receiver under the authority of court administration will take possession of the assets and control the receipts and disbursements of the debtor, Ermont, Inc.
Whether receivership has been brought forth by financial insolvency, breach of loan covenant or any other reason in unclear. But in such situations, senior secured creditors are usually focused on capital return, and may divest the asset at a favorable market price to complete the sale.
So while TDR is not privy to the acquisition cost, our assumption is that MariMed is attempting to acquire the assets at a value price that makes sense. If so, the acquisition of Ermont, Inc., a medical licensed vertical cannabis operator, will provide the company with its third dispensary in Massachusetts—the maximum allowable by state regulations.
TDR will have additional coverage as warranted.
__________
This article was originally published on Benzinga and appears here with permission.
__________
* In accordance with an executed agreement between The Dales Report and MariMed, The Dales Report is engaged with the aforementioned on a 12-month contract for $7,500 per month, with the purpose of publicly disseminating information pertaining to MariMed via The Dales Report's media assets, encompassing its website, diverse social media platforms, and YouTube channel. Compensation for The Dales Report services involves the receipt of a predefined monetary consideration, which may, on certain occasions, encompass ordinary shares in instances where monetary compensation was not obtained. In such instances where share compensation was received, The Dales Report hereby asserts the right to engage in the acquisition or disposition of such shares subsequent to the conclusion of the aforementioned contractual period, in compliance with provincial, state, and federal securities regulations. Please refer to the "Disclosures" section below, which is to be interpreted in conjunction with this disclaimer.