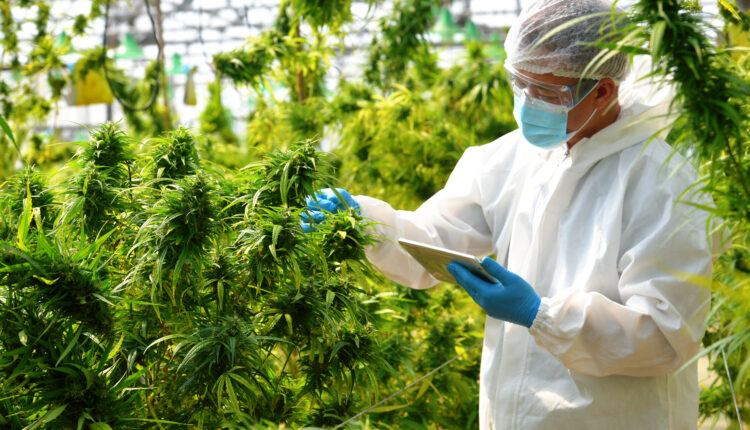 MariMed to Hold Investor Call on Aug. 17
MariMed Inc. (OTC: MRMD) announced an August investor call to discuss its Q2 fiscal results.
According to a press release, The Massachusetts-based cannabis multi-state operator will host the conference call on Tuesday, August 17, 2021, at 8 a.m. EST. The call will focus on the company's earnings for the quarter ended June 30, 2021.
The public can listen in on the conference call via webcast. Users will need to register or log in to enter the presentation.
The conference call will also be accessible by phone at 1-888-664-6383, ID 96689386.
Investors who can't make the call can listen to a replay of the event until midnight on August 31, 2021. The replay dial-in numbers are 416-764-8677, and 888-390-0541. The replay code is 689386#.
Expectations
Expectations are high for MariMed's Q2 results. Their Q1 report raised eyebrows across the cannabis industry, as the company announced sales of $24.6 million — an impressive growth of 230% — and EBITDA profits of $7.6 million, representing a staggering growth of 764%.
What is MariMed?
MariMed pursues a multi-faceted approach to cannabis cultivation, distribution, and marketing. The company touts its strategic acquisitions of progressive, contemporary brands, licensing and manufacturing partnerships, and in-house branding and product design.
Brands under the MariMed banner include Kalm Chewable Tablets, Betty's Eddies, Nature's Heritage, Florance supplements, Dabtabs concentrates, Healer drops and capsules, and Tikun tinctures.
The company also has licensing partnerships with First State Compassion, Thrive, Thomas C. Slater Compassionate Care Centre, Kind Therapeutics USA, ARL Healthcare, and Binske.
At the time of the Q1 report, MariMed had 17 licenses across six states. The company also managed 300,000 square feet of cultivation, production, distribution, and retail operations.
MariMed has taken a deliberate, simple approach to business expansion on a state-by-state basis. Its strategy has proven to be especially successful in Massachusetts and Illinois, two of the most booming cannabis markets in the country.
MariMed is still an under-the-radar company. This is partly because MariMed stock is only sold on the OTC market at present. The company is still small, as most multi-state operators are, but it's opened up access to more capital as its earnings continue to balloon.
What It Means for Investors
While MariMed still struggles to acquire the kind of capital larger multi-state operators get, the results of its uncomplicated yet aggressive growth strategy can't be overlooked. Its market cap remains modest at just over $280 million, but the stock's 100-day moving average shows consistent, steady growth.
MariMed currently has distribution outlets in seven US states, dispensaries in four, and grow operations in three. The company currently employs over 150.
Investors listening into the Q2 conference call can expect to hear how MariMed will chart its expansion activities through the rest of the year.
__________
* In accordance with an executed agreement between The Dales Report and MariMed, The Dales Report is engaged with the aforementioned on a 12-month contract for $7,500 per month, with the purpose of publicly disseminating information pertaining to MariMed via The Dales Report's media assets, encompassing its website, diverse social media platforms, and YouTube channel. Compensation for The Dales Report services involves the receipt of a predefined monetary consideration, which may, on certain occasions, encompass ordinary shares in instances where monetary compensation was not obtained. In such instances where share compensation was received, The Dales Report hereby asserts the right to engage in the acquisition or disposition of such shares subsequent to the conclusion of the aforementioned contractual period, in compliance with provincial, state, and federal securities regulations. Please refer to the "Disclosures" section below, which is to be interpreted in conjunction with this disclaimer.