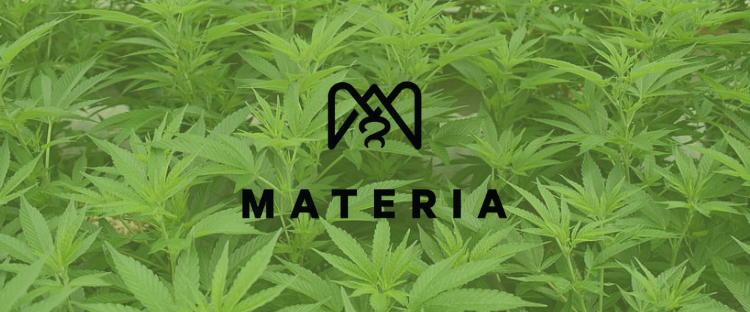 Materia Acquires German Licensed Medical Cannabis Distributor
Materia is officially entering into the European Union's largest cannabis market. The private-based medical cannabis and wellness company focused overseas has acquired 100% of the issued and outstanding shares of Cannaktiv GmbH, a licensed importer and distributor of medical cannabis products in Germany.

Based in Hamburg, Cannaktiv has been awarded the requisite licenses to import and distribute medical cannabis products to wholesalers and pharmacies throughout Germany. This includes a wholesale distribution licence granted according to §52a under the German Medicinal Products Act; a license to distribute medical cannabis flowers that have undergone ionizing radiation treatment; as well as a permit for the trade in narcotic drugs as per §3 of the German Narcotic Drugs Act.

The deal expands Materia's distribution capabilities into Europe's largest medical cannabis market—projected to reach $16 billion by 2028. The first distribution revenues are expected to begin later in May 2020.

Pursuant to the agreement, Materia will rename Cannaktiv to Materia Deutschland GmbH, with a focus on engaging prescribers of medical cannabis and selling to pharmacies and wholesalers. Materia intends to leverage its Association of Cannabis Selling Pharmacies (VCA) pharmacy relationship which represents approximately 20% of volume sold in the German medical cannabis market.

In the second half of 2020, Materia Deutschland intends to import EU-GMP medical cannabis manufactured at Materia's facility in Malta and portfolio products from other global supply partners. Materia remains on track to receive EU-GMP certification for its manufacturing facility in Malta in later this year.

With a population of over 83 million people and broad public health insurance coverage, Germany is the largest and fastest growing major medical cannabis market in Europe. It is also poised to become one of the largest federally regulated medical cannabis markets in the world.

According to data from the German National Association of Statutory Health Insurance Funds, public reimbursements of medical cannabis in 2019 reached €123 million—an increase of 67% from 2018. The number of prescriptions processed by pharmacies has exceeded 267,000—an increase of 44% from 2018.
In addition, there is an estimated 20-25% of all cannabis patients who do not get their benefits reimbursed by the statutory health insurance companies. Marijuana Business Daily estimates adding these private prescriptions would value the German market at over €170 million in 2019.

The Dales Report will continue to follow Materia's progress and report as warranted.