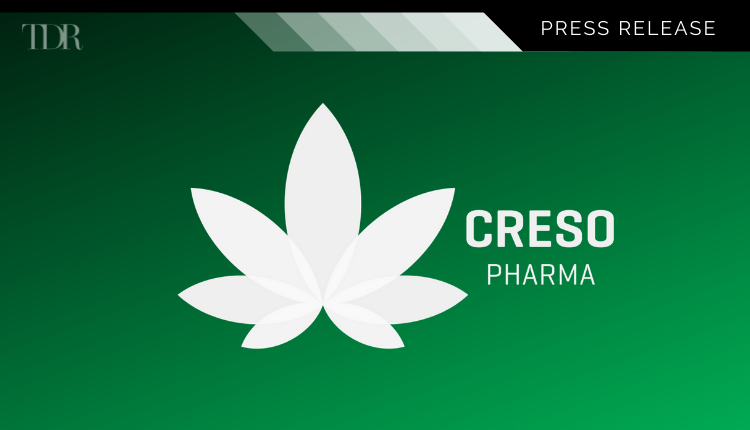 Mernova Medicinal Secures New Vaporizer Order
Creso Pharma Limited (ASX: CPH, OTCMKTS: COPHF) wholly-owned Canadian subsidiary Mernova Medicinal Inc. has received its first purchase order for its Ritual Gold vaporizer products. Its a notable step for a brand that's looking acquire significant market share across Canada.
The purchase order is from the Weed Pool Cannabis Cooperative in Saskatchewan. Weed Pool is a co-operative of independently-owned Saskatchewan cannabis retailers representing more than half of licensed cannabis sales in the province. It is a cannabis wholesaler, licensed by the Saskatchewan Liquor and Gaming Authority (SLGA) focused on collectively sourcing cannabis products for its members and other retailers in the province.
The initial order is of modest value—C$11,088 (A$12,283ii) for 40 cases of 1g Lemon Haze vaporizers. But it is an important segue into a collective which has significant distribution prowess in the province.
We are excited to have secured our maiden PO for the Ritual Gold range and look forward to gaining valuable feedback from customers in Saskatchewan. Ritual Gold is an important launch for Mernova that provides access to a large and growing market, and reduces the amount of dried flower wastage coming from our facility. We are witnessing a strong interest in the product and are looking forward to updating the market on Mernova's progress in due course.

Creso Pharma CEO and Managing Director, William Lay
Mernova has also commenced its participation in the Ontario Cannabis Store flow through process, which is expected to provide the Company with an increased presence, and may result in sales growth throughout the province of Ontario. Following the approval of the framework, Mernova has successfully submitted certain strains to the
OCS, which are now listed in the OCS general catalogue. As such, retail outlets now have direct access to Mernova's products through a specialized distribution portal.
TDR will have additional coverage as events warrant.