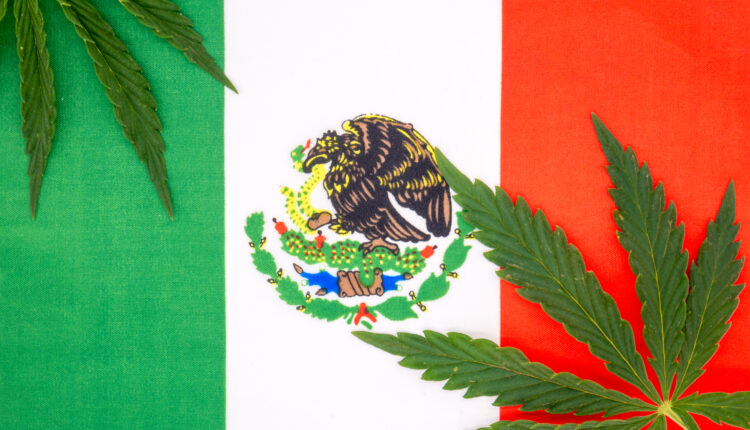 Mexico Cannabis Legalization Approved, Investors Have Opportunity to Get Into World's Biggest Industry
Today, the Mexican Chamber of Deputies approved a bill to legalize cannabis across the country, making Mexico the 3rd country to legalize cannabis federally, behind Uruguay and Canada.
Once legalization is fully in place, Mexico will become the largest cannabis market in the world, a position held previously only by the state of California.
While the bill was approved in the Chamber, lawmakers are still debating possible amendments before it's sent back to the Senate.
A Long Road to Get Here
Legalization first came to the table for the country back in 2017, when former President Enrique Peña Nieto signed legislation to legalize medical cannabis, only to have the initiative stalled until the country's supreme court called the plant's prohibition unconstitutional in 2019.
The legalization of cannabis across the board in Mexico has been imminent since last year, with the move towards legalization expected to come sooner, but coronavirus had other plans.
On Monday, the Health and Justice committees amended and advanced the bill, which passed today on the floor in a 316-129 vote, with only 23 abstentions.
At the beginning of the debate on Wednesday, Dep. Arturo Hernandez Tapia said that legalization represents a "historic opportunity to end decades of hypocritical and moralistic attitudes that restricted the freedom of people," noting that a prohibition is an act of "unjustified paternalism and state perfectionism."
Approved but Revisions Expected
At present, the Senate-approved proposal includes provisions that adults 18 and older would be allowed to purchase and possess up to 28 grams of cannabis and cultivate up to six plants for personal use. Since this, there have been revisions in committee regarding the regulatory structure, rules for the commercial market, licensing, and other implementation components.
Another element of the bill that will be changed is choosing not to establish a new regulatory body to oversee legalization but rather defer that responsibility to the existing National Commission Against Addictions.
Estimates by New Frontier Data shows a market that could surpass $2 billion, creating up to 75,000 jobs across the country. It's estimated that there are nearly 1.4 million cannabis consumers in Mexico.
Companies Poised to Benefit from Legalization
As we previously reported, analysts are urging investors to start looking at investing in cannabis companies in Mexico now.
Here is a list of just a few publically traded companies located in Mexico, or have dealings in the country:
PharmaCielo Ltd. (TSXV: PCLO, OTCQX: PCLOF), the Canadian parent of Colombia's premier cultivator and producer of medicinal-grade cannabis extracts announced upon the drop of the regulations that it's pursuing GMP certification in Mexico.
Khiron Life Sciences (KHRNF) released a nutraceutical CBD line in Mexico through the company's subsidiary based in Mexico, Kuida Life Mexico. As dietary supplements are a big industry in Mexico, Khrion has a distribution deal with Farmalisto to host their product on their shelves. Former President and pro-cannabis politician Vincente Fox holds a position on this company's board
Aurora Cannabis Inc. (TSX:ACB) entered into a Letter of Intent to acquire Farmacias Magistrales, the first cannabis company to receive a license to import, manufacture, store, and distribute cannabis in Mexico back in 2018. Farmacias has 2,000 square feet of growing space, and access to up to 80,000 retail points
Canopy Growth (CGC) has its international brand Spectrum cannabis across Columbia, Peru, and Chile, and it's expected that the company will move into the Mexican legal market
As usual, TDR will continue to keep tabs on the developing Mexican cannabis market.