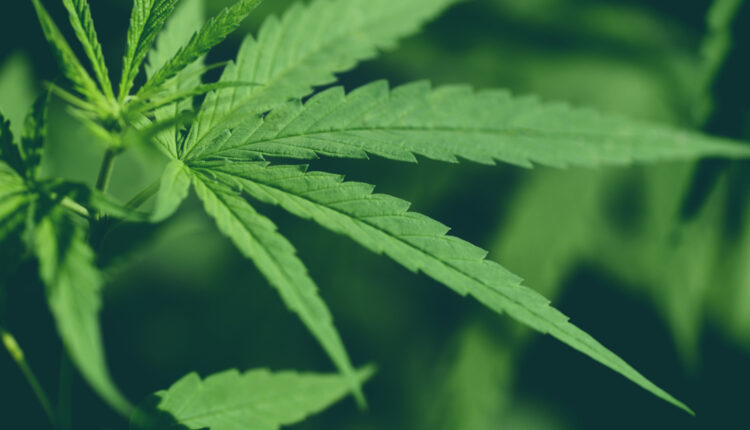 Nearly 200 Licenses Submitted to Sell Cannabis In New Jersey
New Jersey's cannabis panel, dubbed the New Jersey Cannabis Regulatory Commission, has started accepting applications to sell legal cannabis in the state. In excess of 170 groups have sought licenses to sell cannabis in New Jersey. It won't be long until retail dispensaries open cannabis stores throughout the Garden State. The influx of applications during the second round of applications to sell cannabis in New Jersey doesn't come as a surprise as recreational cannabis continues to soar in popularity with each passing day.
The Timeline For Recreational Cannabis Sales Comes Into Focus
As of 4 pm Tuesday, exactly 172 licenses to sell legal cannabis were submitted to the New Jersey Cannabis Regulatory Commission. Tuesday is also the day when the New Jersey state panel completed the review of applications from eight out of 12 alternative centers for treatment that sell medical cannabis and desire to expand their sales to the recreational market. The commission anticipates it will be able to provide an update pertaining to application status by the scheduled hearing on March 24.
The initial wave of license applications to sell recreational cannabis commences on December 15. It is at this point that the New Jersey Cannabis Regulatory Commission, started to accept applications from marijuana growers as well as testing laboratories and product manufacturers. Applications from the initial 12 alternative centers for treatment were included in this initial wave.
According to the Commission's Executive Director, Jeff Brown, he and his team were pleasantly surprised by the influx of new accounts set up on the state's portal originally established in the winter of 2021. Brown made it clear that applicants were ready to fill out and submit online applications as soon as the floodgates opened. The applications of impact zone businesses, those with conditional licenses and those that are eligible for the state's priority consideration will be moved ahead to the front of the queue to expedite their consideration. All in all, the commission will review several hundred applications in the weeks ahead.
New Jersey Will Eventually Recognize The Will Of The People
Rewind back to November of 2020 and New Jersey's populace cast its votes in favor of recreational cannabis. Fast forward to March of 2022 and the state is surmounting hurdles in the quest to make the will of its voters a reality. The New Jersey Cannabis Regulatory Commission failed to meet a February 22 deadline to open recreational cannabis dispensaries for individuals age 21 and older.
Cannabis investors should not lose hope for the Garden State. New Jersey's January hearing pertaining to the legalization of recreational cannabis made progress in the sense that it finally determined applications submitted by alternative treatment centers were incomplete and had insufficient information, meaning they must be amended to obtain full licensure from municipal bureaucrats.
New Jersey's cannabis panel has established detailed rules that will prioritize the applications of cannabis businesses owned by racial minorities, microbusinesses and others that qualify as social equity businesses. Even the cannabis ventures owned by those with prior cannabis convictions will be prioritized. Furthermore, individuals hailing from economically disadvantaged areas, disabled veterans and women will also receive favorable treatment as the state's recreational cannabis market takes shape.
The Finish Line Isn't Far Away
The state's third and last regional hearing pertaining to the recreational cannabis market will be held on Wednesday through a Zoom videoconference. The hearing will cover several subtopics including how the state will use revenue stemming from cannabis sales to fund social equity initiatives.
It is worth noting the commission noted the latest round of retail applicants will not face deadlines, meaning the door is open for cannabis entrepreneurs to apply to obtain a license to sell recreational cannabis in the Garden State. However, retail applicants who applied earlier this week will likely have to wait about half a year to begin selling recreational cannabis as there is a three-month review process along with a three-to-four month waiting period to satisfy municipality requirements.