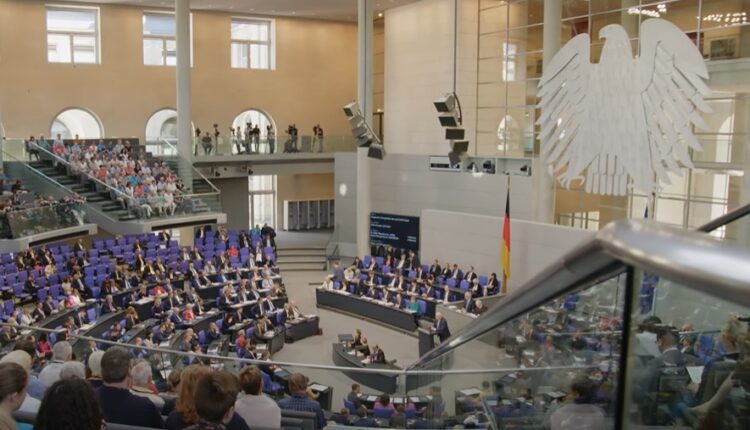 New Germany Cannabis Legalization Plan Presented to Cabinet
A week after a Germany cannabis legalization measures were leaked, Health Minister Karl Lauterbach presented a plan to Chancellor Olaf Scholz's cabinet on Wednesday, reported Deutsche Welle.
The move comes on the heels of public pushback around certain restrictions that would affect the transition of consumers to the legal market.
According to a survey presented by Lauterbach, roughly 4 million adults use cannabis in Germany, indicating a substantial illicit market involving the cannabis trade.
The health minister said the country's drug policy needs to be reviewed as cannabis consumers are "falling into an undertow of crime."
Lauterbach said that the new plan represents "the most liberal legalization of cannabis in Europe," which will result in "the most regulated market" in the EU, though it needs to be reviewed by the European Commission before taking further action.
Other officials, such as the commissioner of Drug and Addiction Burkhard Blienert, who said it is questionable whether policy change can be enacted before 2024.
The governing coalition needs to present a draft law by the end of this year or early 2023.
Germany Cannabis Legalization—What's New? 
While the initial limit for cannabis possession was 20 grams for people 18 and older, the new report describes it as "a maximum of 20 to 30 grams," or a little over one ounce, according to The Rheinischer Post.
Under last week's draft proposal, marijuana possession would have been permitted only if cultivated and sold under the country's regulated supply chain.
Other changes include increasing the number of homegrown plants to three from two.
Interestingly, cannabis edibles won't be part of an initial "package" of products legally sold at licensed retailers and possibly pharmacies.
"Dosage forms for smoking, inhalation, for nasal and oral intake in the form of capsules, sprays, and drops are permitted," the paper continues. "An extension to so-called edibles (products other than food that are offered for oral consumption) will be examined at the latest as part of the evaluation of the law."
Meanwhile, the ban on Germany cannabis advertising remained unchanged.
No Cap On THC For Adults Over 21
Probably the most striking difference is that there will be no cap on THC concentration in products sold to people over 21. Initially, the measure called for a 15% THC limit for adults and 10% THC for those under 21.
The 19-page paper noted that the upper limit for THC in cannabis products sold to those between 18-21 is still under review.
"Because of the increased risk of cannabis-related brain damage in adolescence, it is being examined whether an upper limit for the intoxicating substance THC will be set for adults up to the age of 21," the new report said.
Which Companies Would Benefit Most?
Cantor Fitzgerald analyst Pablo Zuanic said last week that while it's still unclear how many domestic production or retail licenses will be issued, current domestic production medical marijuana licenses "could be well placed." 
In one of his previous notes, Zuanic called the Canadian cannabis giant Tilray Brands Inc. TLRY+0.56%, a leader in the extracts sector, even though it's losing market share due to more potent offerings from competitors.
Still, the analyst said he's "more comfortable" recommending Aurora Cannabis Inc ACB-1.61% over Tilray as a play on Germany and views the selloff as a buying opportunity, noting that Aurora leads the flower segment with a roughly 15% share.
Commenting on the fact that imports will not be allowed and recreational sales could kick off shortly, Zuanic said privately owned Demecan in addition to Aurora and Tilray, would benefit from that scenario.
__________
This article was originally published on Benzinga and appears here with permission.