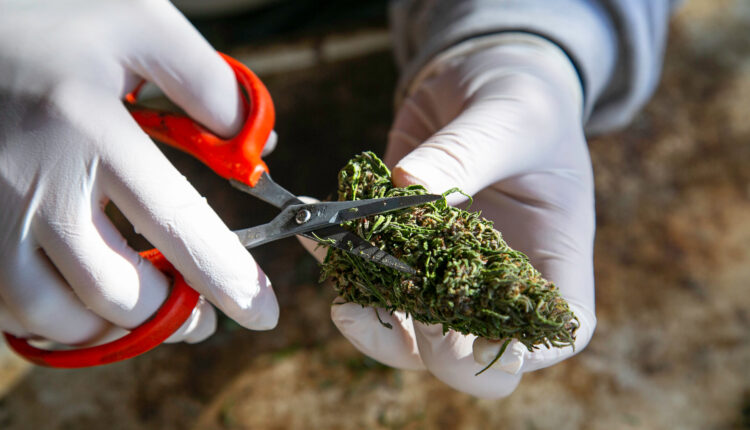 New Jersey Recreational Cannabis Shops Are Raking It In
The vast majority of New Jersey's recreational cannabis shops have a considerable amount of foot traffic.  As anticipated, the plant sold quite briskly through the first week of the state's shift to legalized recreational cannabis.  Though New Jersey residents had four full days to buy recreational marijuana in their home state, local head shops were still packed on Sunday.  Those closely monitoring the pace of business indicated the market is likely to remain quite robust across the days and weeks ahead.
NJ Is Meeting The Demand For Cannabis
In order to legally sell cannabis in New Jersey, local dispensaries are required to adhere to Cannabis Regulatory Commission requirements.  Those requirements were issued before sales kicked off last week.  It is interesting to note one of the requirements mandated that New Jersey marijuana shops could meet demand and provide the plant to medicinal patients without interruption.  Some local dispensaries went as far as recruiting additional employees from other parts of the country to ensure the demand could be met.  The elevated demand for the plant is music to the ears of cannabis investors.
Pent-Up Demand Is An Understatement
Take one look at the lines flowing out of New Jersey cannabis shops and you will quickly understand the demand for cannabis is nearly insatiable. However, New Jersey pot shops are rising to the challenge, serving clients in 10 minutes or less with only a couple exceptions. Though some local dispensary owners and managers admitted mistakes were made and they are in the midst of a learning process, the state got off to a fairly smooth start to legalized cannabis.
The Revenue Is Flowing In
Though local dispensaries have not revealed their revenues across the previous days, the numbers will be made public in the weeks ahead. It is widely assumed that the state's dispensaries will rake in millions of dollars in the initial couple weeks of sales.
It is worth noting that some of those who purchased legal marijuana from local New Jersey stores paid a premium compared to what they would have paid on the black market. However, buying legal weed from a pot shop provides the peace of mind that is not available when buying the plant on the black market.
New Jersey Is Exceeding Expectations
Rewind one month ago when the state's Governor, Phil Murphy, stated legalized weed sales would begin in weeks and most people questioned whether he was sincere. After more than a year of delays, the Garden State is finally selling legal weed without any significant hiccups. The state officially started selling legal cannabis on April 21, merely one day after the popular 4/20 marijuana holiday. Murphy the aforementioned Commission and local dispensary owners deserve credit for the smooth transition to legal sales.
All in all, New Jersey has more than a dozen dispensaries. Though the state isn't large in size, it is densely populated, meaning the local dispensaries will likely remain busy for months to come. Some dispensaries plan to spice up the cannabis buying experience with niceties ranging from doughnut trucks to live music and more.
New Jersey will undoubtedly receive an influx of business from adjacent states where cannabis is not yet legal for recreational use.  Though New York has legalized the plant for recreational use, the state has been slow to pivot to recreational sales, meaning that much more traffic will be headed to the Garden State.