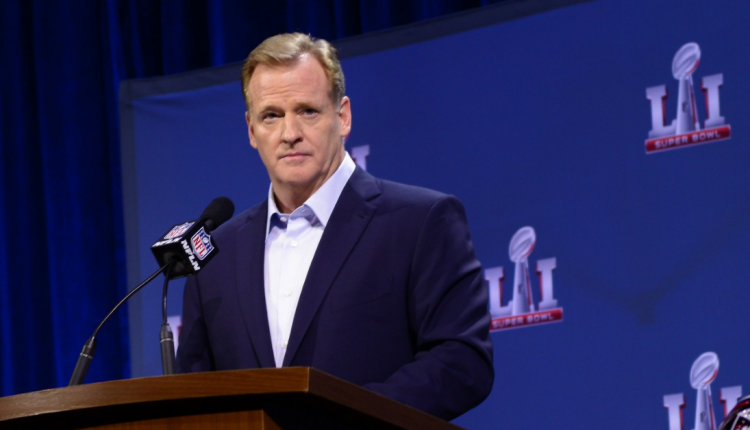 Can the NFL Pave the Way for Marijuana Acceptance in Pro Sports?
Somewhat quietly in the midst of a global pandemic, the world's most lucrative professional sports league recently consummated a new collective bargaining agreement with its players association.
Not only does the NFL's new CBA ensure labor peace and virtually guarantee skyrocketing profits for another decade, but many of its tenets could eventually if not immediately lead to dramatic changes in terms of policy, business and the choices and habits of the league's 2,000-odd active players.
Take, for instance, the new CBA's policy related to marijuana, which greatly reduces standards and penalties associated with its use.
The league's annual marijuana testing period used to begin, appropriately, on April 20 and run for four months into the middle of August. But that window has been reduced to a two-week stretch at the start of training camps (which typically launch in late-July).
Meanwhile, the threshold for a positive test has been raised from 35 nanograms of THC per milliliter (ng/ml) to 150 nanograms ng/ml. That's three times higher than the 50 ng/ml threshold utilized most typically by American workplaces that have testing policies in place.
In other words, players can smoke weed — and a lot of it — for practically the entire year. And even if they somehow still fail a test, suspensions are off the table. Violators can still eventually be fined, but the initial reaction from the league will be to allow a board of medical professionals to review the player's case to determine if treatment is needed.
That represents tremendous progress for a league that has been slow to keep up with shifting societal and political attitudes regarding cannabis, which is now legal for recreational use in 11 American states and for medicinal use in 33 (it's been legal in Canada since 2018).
Sports leagues are slowly following suit with modernized approaches. Major League Baseball removed marijuana from its list of banned substances last year, while NBA commissioner Adam Silver said last summer that if his league's players "want to smoke pot, whatever, it's legal in a lot of states. We have no issue with that."
The next step could involve American professional athletes not only freely smoking pot, but monetizing it.
In 2019, the NFL relaxed its alcohol sponsorship policy in order to allow beer brands to include images of active players in marketing materials. And AB InBev has marketing deals with players associations from both the NBA and MLB. Those groundbreaking developments broke half-century-old precedents that blocked players from participating in alcohol-related advertising.
And while active players still can't pursue private endorsement deals in that industry, it might only be a matter of time before they earn that right.
When they do, it won't be long before you see your favorite athlete plugging Budweiser, or just plain old bud.
But before that day arrives, leagues might be more inclined to embrace or at least allow sponsorships involving cannabidiol (CBD), a cannabinoid which is widely believed to contain a multitude of medicinal properties.