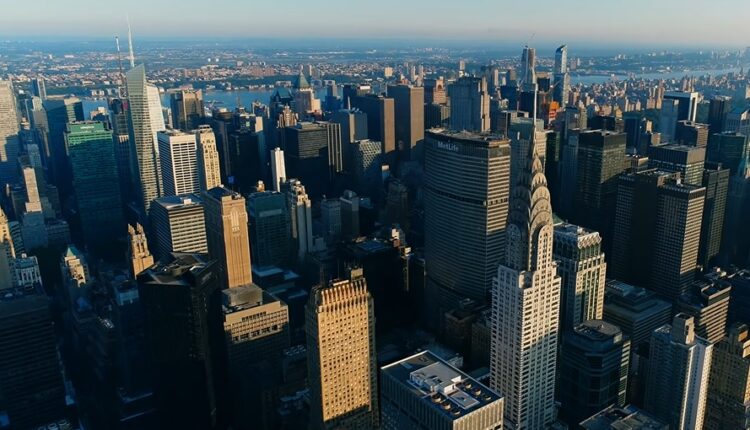 New York Authorities Curtail Illegal Cannabis Dispensaries; OCM To Issue Retail Licenses Within Days
In advance of legal adult-use sales in New York City, illegal cannabis dispensaries have been sprouting-up everywhere. According to Cannabis Public Policy Consulting, an advisory firm that works with state governments and other agencies to track cannabis data, estimates illegal marijuana sales in the state will be around $1.95 billion in 2022, with much of illicit gains being generated in the Big Apple. But if recent action enforcement action by the New York Police Department (NYPD) is any indication, the days of illegal cannabis dispensaries may be substantially curtailed.
As reported earlier this week, sources told FOX5 that retail cannabis licenses issued by the New York State Office of Cannabis Management (OCM) are expected to administered "in a matter of days", and when that happens, "those who had been operating illegally—look for a crackdown much like what we saw here today, but in a much stronger fashion, widespread, throughout the city." Watch:
That decision to front-run the approval process will likely end up backfiring on any attempts for illegal operators to obtain state licensing. As OCM spokesman Damian Fagon explains, the decision to operate illegally is "very short sighted" and such operators will not be a part of the legal industry due to "mistakes they are making right now."
The takedown of Big Chief dispensary came less than a month following a FOX5 exclusive on the dispensary, which had been operating an illegal storefront in urban New York City since August. The owners of Big Chief said they had 'applied' for a retail cannabis license, but were 'waiting' as the city was getting ready to send out approvals.
The New York State Office of Cannabis Management was established upon passage of the Marijuana Regulation and Taxation Act (MRTA) in March 2021 to implement a regulatory framework for medical and adult-use cannabis and hemp in the state of New York. This includes, but is not limited to production, licensing, packaging, marketing and the sale of cannabis.
The MRTA sets out one of the nation's most comprehensive and progressive legal frameworks for the regulation of the adult-use, medical and hemp industries, with a focus on ensuring the greatest possible participation by communities historically impacted by prohibition. The law calls for a five-member board to oversee the creation and implementation of the OCM and the appointment of a Chief Equity Officer charged with developing a social equity plan designed to facilitate and support participation by social equity applicants.
Based on the own mission statement, the OCM active seeks to foster diversity ownership and participation in the cannabis industry. Due to such declarations, there has been concern that authorities would look the other way regarding enforcement of illegal dispensaries throughout the city.
However, this latest enforcement action appears to signal that the OCM—along with the NYPD—are serious about safeguarding public health and equitable taxation within a legal framework. Subsequent takedowns of illegal operators in combination with the issuance of retail licensing will corroborate just how serious these intentions will manifest.