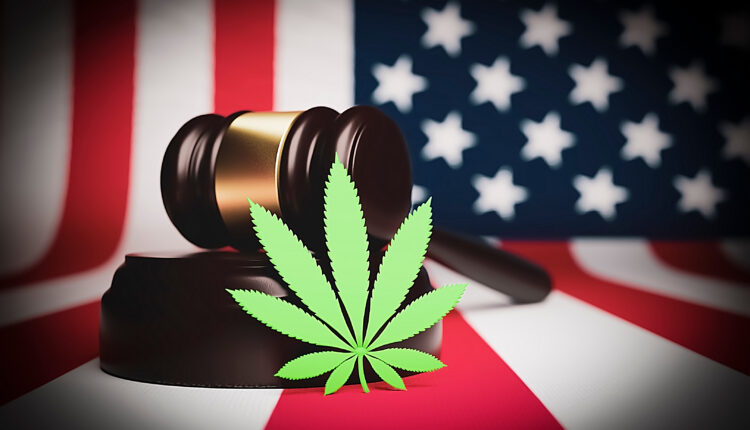 New York is "very close" to legalizing cannabis after weekend of critical talks
A bill to legalize cannabis in New York could be "very close" according to (D) Gov. Andrew Cuomo.
Last week, the governor said that talks would continue regarding the state level legalization of cannabis over the weekend, despite controversy surrounding the governor himself. Amidst a public call for Cuomo's resignation due to sexual harassment allegations, the governor spent the weekend talking with Assembly Majority Leader Crystal Peoples-Stokes (D), sponsor of the Marijuana Regulation and Taxation Act (MRTA).
"There's been too many young lives that have been ruined because of the marijuana laws," Cuomo said on Monday. "Passing marijuana reform and legalizing recreational marijuana," remains a priority, he stated.
A new resolution to legalize cannabis will be passed outside of the budget process, despite Governor Cuomo including his own legalization plan in his budget plan. The final version of a bill is expected to more closely resemble a proposal that was sponsored by two key lawmakers and handled outside of the budget meetings.
While a bill for legalization may come before Cuomo even planned, the Senate agreed with his proposal to provide $37.4 million in funding for to the state's Division of Alcoholic Beverage Control in order to "support the creation of an office to regulate adult use recreational cannabis," which is a definite indication that Senate supports legalization.
The state's lawmakers are stuck on a few critical points, including how many plants people in New York will be able to grow, as well as what evidence can be used in cases where the state's drivers are driving under the influence of cannabis. Critics argue that the smell of cannabis alone cannot be justification for a stop or search once the plant is legalized.
A survey released today by Siena showed that that 59% of New Yorkers support the legalization of cannabis.
The legalization of cannabis in New York would create a system of state regulation that would oversee the legal cultivation, distribution, sales and use of the drug. When fully underway, the state projects it could receive $300 million annually in cannabis taxes.
Governor Cuomo has come a long way since first opposing cannabis legalization in 2017, and failing to see eye to eye regarding tax revenues of a proposed legalization by lawmakers in 2019.
Once the outstanding issues have been smoothed out, votes on the reform bill could be held in both chambers as early as next week. As usual, TDR will keep our eye on New York and its developments.