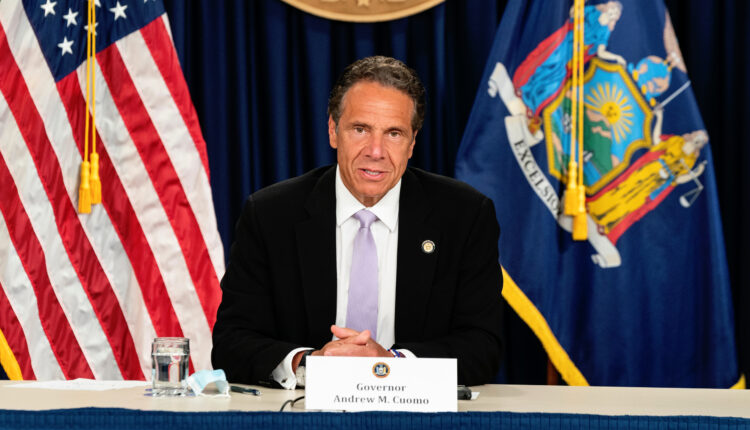 New York's New Governor will Likely Influence Legalized Marijuana
With the departure of New York Governor Andrew Cuomo comes the hope for a full rollout of a statewide marijuana licensing program. The addition of a licensing program could increase the number of stores and dispensaries in operation. This could naturally lead to an increase in the value of cannabis stock, which is good news for investors.
Is Marijuana Legal in New York?
Marijuana has been legal in New York since March of 2021, thanks to the Marijuana Regulation and Taxation Act. However, regulations have yet to be set regarding distribution.
The current law requires rules to be set for medical patients by the end of 2021 and rules to be set for all adults by the end of 2022.
Public consumption would still be largely restricted to designated cannabis lounges and other specified areas. The current law prohibits consumption by those under the age of 21. The industry will be regulated by a new agency known as the Office of Cannabis Management.
A Faster Rollout
Replacing Cuomo is New York Lt. Governor Kathy Hochul. Unlike her predecessor, Hochul is considerably more enthusiastic about the legalization of marijuana.
Shortly before marijuana was legalized, Hochul told Cheddar News that this reform was not only "long overdue," but financially necessary. "We need the money," she told interviewers, illustrating how the economic impact of the recent pandemic may fast-track a licensing program.
State licensure would allow for the opening of stores, cannabis lounges, and possibly even a delivery network, which could move recreational marijuana from the category of controlled substance to a publicly traded stock opportunity.
Future Possibilities for Investors
Legalization has always been a matter of "when" rather than "if," but Hochul's recent comments suggest that the cannabis industry could see a boost in the very near future.
Those who are looking to invest might consider Curaleaf Holdings (CURLF), a multistate distributor whose business could dramatically increase with future measures.
Likewise, Cresco Labs (CRLBF) already has a medical marijuana delivery program operating in New York. Once licenses and regulations are in place, you might easily imagine that this company could do increased business throughout the state.
Cautions to Consider
Before investing in cannabis, there are some cautions to consider. First, taxes will be high, which may lead to a decrease in demand.
New York plans to tax recreational marijuana at a rate of 13%, which is in addition to existing sales tax. The high tax reflects a desire to revitalize communities that have been impacted by the war on drugs, but individual buyers could face steep prices.
Secondly, Hochul's aim to have 50% of cannabis businesses run by people of color could pose a challenge. Minority communities remain reluctant to join the cannabis industry, citing historic disparities in the way that marijuana has been addressed in the legal system.
These factors could slow the rate at which the cannabis industry proliferates in the state of New York. Still, many are optimistic about Hochul's tenure as governor, which may bring greater credibility to the marijuana industry.