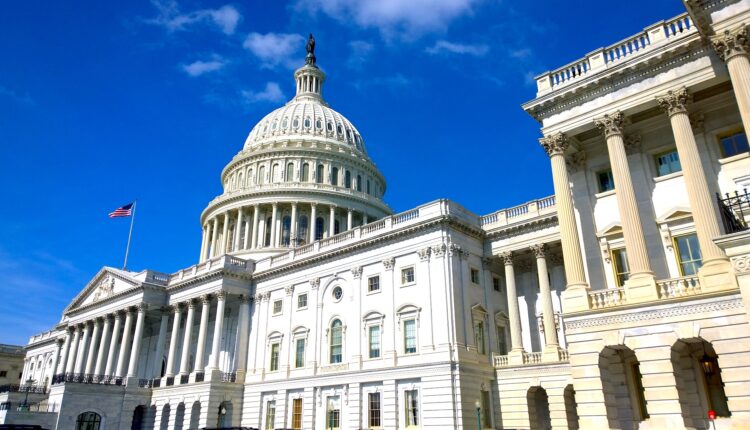 No SAFE Markup Vote Next Week, According to Banking Committee Spokesperson
Next week, the Senate Banking Committee won't be casting their vote on cannabis banking legislation, despite some insiders and analysts hinting otherwise.
Although prominent figures from both sides of the Senate have indicated their readiness to advance the Secure and Fair Enforcement (SAFE) Banking Act this fall after a productive August recess, a spokesperson for the Banking Committee confirmed to Marijuana Moment on Monday that the "markup won't be happening next week."
It's important to clarify that no legislators involved in the legislation have made any public commitments to hold a vote next week. However, there has been increased speculation about this timeframe, with GOP lobbyist Don Murphy and other industry experts forecasting a markup during the week of September 18.
In a report on Monday, Jesse Redmond, an analyst from Water Tower Research, mentioned that "multiple sources" had indicated the vote would occur in the week of September 18.
Last week, Murphy mentioned during a chat on X (formerly Twitter) Spaces that individuals invested in the SAFE Banking Act might want to consider planning a visit to Washington, D.C. during that week. When contacted by Marijuana Moment, the lobbyist clarified that his information was based on reliable sourcing.
Chairman Sherrod Brown (D-OH) recently stated his intention to advance the legislation within "six weeks." Thus, the fact that the predictions of a markup next week turned out to be inaccurate doesn't necessarily imply a significant change in the timeline. However, the exact forecast for the vote remains uncertain.
Sen. Steve Daines (R-MT), the lead GOP sponsor of the SAFE Banking Act, declared last week that a vote was "imminent," and his office spokesperson informed Marijuana Moment that discussions over the August recess were "very productive" and things were "moving in the right direction."
Senate Majority Leader Chuck Schumer (D-NY) emphasized in a Dear Colleague letter this month that "safeguarding cannabis banking" is among his top legislative priorities, though he stressed the necessity of bipartisan support. He also reiterated in a floor speech last week his commitment to "making progress on cannabis" during the fall session.
So, while some may be disappointed to learn that the markup won't be occurring as early as anticipated, key lawmakers have consistently expressed their intent to advance the bill sooner rather than later.
In the afterhours session, traders took the news in stride. After briefly trading lower by approximately 2.5%, AdvisorShares Pure US Cannabis ETF (NYSE: MSOS) ended the post market session 9.19 +0.06 (+0.66%).