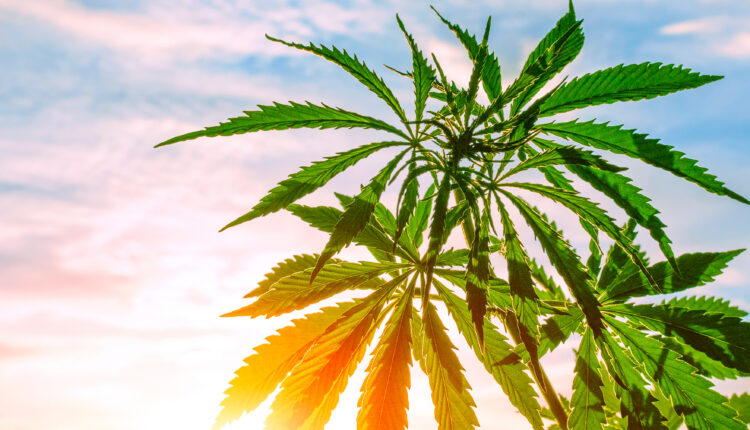 Oklahomans Reject Cannabis Legalization Ballot Initiative
Oklahomans rejected the cannabis legalization proposal on Tuesday, some five years later after the state legalized medical marijuana. If it did pass, State Question 820 would have allowed adults 21 and older to purchase weed from licensed retailers and would regulate and tax the sales.
Oklahoma Governor Kevin Stitt (R), who doesn't support adult-use marijuana legalization by any state, he rather believes the matter should be left to the federal government, was pleased with the voting results. On Tuesday, when the defeat was projected, he said: "I believe this is the best thing to keep our kids safe and for our state as a whole. I remain committed to protecting Oklahomans and my administration will continue to hold bad actors accountable and crack down on illegal marijuana operations," reported The Washington Post.
Several weeks before the election in an interview published by Tulsa World, he said, "I believe the fed need to make a decision about marijuana," wrote Cannabis Business Times. Though against a state-by-state marijuana policy, Stitt did allow for Tuesday's special election, after the petitioners' failure last fall.
Jeffrey M. Zucker, co-founder and president of Green Lion Partners and the vice chair of the board of the director of the Marijuana Policy Project, commented on the initiative's failure: "Today's decision in Oklahoma is heartbreaking, especially considering how many challenges this bill faced before it got to the ballot and how much work advocates put in. We have a long way to go to undo the damage of the war on drugs, especially in a state where more than 4500 people are arrested annually for cannabis possession."
Advocates & Opponents Crossing Swords
Over the last couple of weeks, both marijuana advocates and opponents in the Sooner State have raised their voices, with significant opposition from GOP lawmakers. In addition to the state Gov. expressing his stance against cannabis legalization, the US. Sen. James Lankford (R) also recently urged the state resident to vote no on the measure.
One thing that also may have played a role in the outcome of the voting, could be a recent report from Oklahoma's Bureau of Narcotics and Dangerous Drugs (OBN), which revealed there's a link between sex trafficking, prostitution, and drug trafficking and medical marijuana farms across the state.
Marijuana proponents, on the other hand, were very well familiar with the projected economic benefits that would come from cannabis legalization. Just recently, cannabis law firm Vicente Sederberg issued a report on the economic impact of adult-use cannabis legalization, projecting that from 2004 to 2028, the state could see $821 million in combined medical and recreational taxes. Out of the total sum, the recreational market alone would account for $434 million. Under the proposed measure there would be a 15% state excise tax, standard state sales tax, and possibly local taxes.
For cannabis advocates, the battle is far from over. Organizers for Yes on 820 campaign to regulate cannabis in Oklahoma said in an email to The Washington Post that, despite the current failure "legalization is not a question of 'if,' it's a question of 'when.'"
"Our mission from the very start has been about making a more prosperous, just, and safer state," said Michelle Tilley, campaign director for Yes on 820. "We are moms and dads who want more revenue in our schools, more resources for law enforcement, and more jobs and investment in communities across the state. Unfortunately, tonight we fell short."
__________
This article was originally published on Benzinga and appears here with permission.