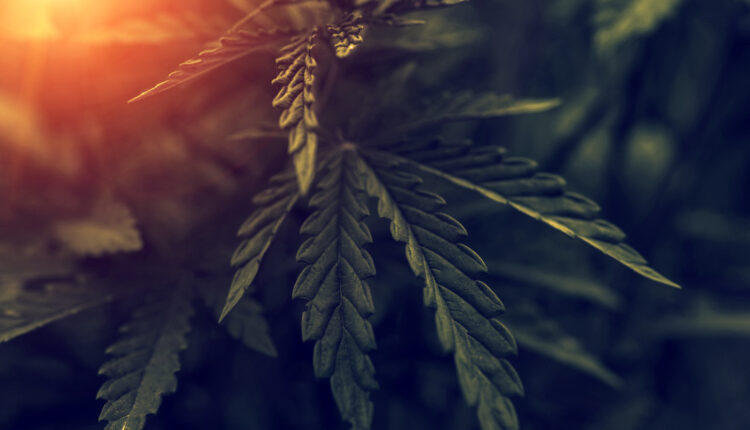 Payment For Pot Options Dwindle After Mastercard's Transaction Ban
In an intriguing turn of events within the burgeoning legal cannabis sector, a pressing conundrum has emerged – the hindrance of seamless electronic payment options due to the incongruity between federal and state cannabis regulations.
With the US legal cannabis industry soaring to a staggering valuation of $13.2 billion in 2022, the industry's financial facets have come under scrutiny, casting a spotlight on the complex interplay between legality and payment mechanisms.
Mastercard's Unprecedented Move: Dispensaries Barred from Cannabis Transactions
Mastercard Inc MA, a financial juggernaut renowned for its global transactional influence, recently executed a notable pivot by proscribing dispensaries from conducting debit card transactions for cannabis-related purchases.
"The federal government considers cannabis sales illegal, so these purchases are not allowed on our systems," Mastercard said in a statement. "In accordance with our policies, we instructed the financial institutions that offer payment services to cannabis merchants and connected them to Mastercard to terminate the activity. Our rules require our customers to conduct lawful activity where they are licensed to use our brands," according to Market Screener.
Its rationale stems from the prevailing federal stance that designates cannabis sales as illegal, thus rendering such transactions incongruent with their operational framework. The intricacies of compliance with federal guidelines on financial and anti-fraud regulations have prompted this definitive move.
Snowden Stieber, senior regulatory analyst at Simplifya, said that pivotal credit card networks like Mastercard are inextricably tethered to federal mandates, thereby prompting stringent adherence to federal law. "Given that cannabis transactions are still federal crimes, networks and institutions that wish to avoid the headaches of potential actions or investigations from regulators and law enforcement will establish hardline policies to prevent such activity," Stieber said.
The saga extends further, encompassing the eradication of "cashless ATMs" that hitherto facilitated cannabis transactions while obfuscating them as unrelated cash withdrawals.
Cash Reigns: The Dilemma of Manual Transactions and Innovative Solutions
Consequently, cannabis enterprises find themselves compelled to revert to traditional cash transactions or resort to Automated Clearing House (ACH) transfers. However, this transition is riddled with inherent challenges. The inherent security risks associated with large volumes of physical currency and the logistical complexities of manual cash handling have underscored the need for innovative solutions, such as smart safes that mitigate risks while enhancing efficiency.
Awaiting Transformation: The prospective remedy lies in the Secure and Fair Enforcement (SAFE) Banking Act, a legislative proposition that seeks to extend federal protection to banks that engage with cannabis enterprises in a financial capacity. However, despite its potential to transform the financial landscape of the industry, the act has thus far languished within the corridors of Congress.
Twilio Inc TWLO NYSE: TWLO one of the nation's largest communications service providers for retailers, has also plunged into this discourse by banning cannabis entities from utilizing its software for promotional activities. The company's rationale stems from the longstanding policies influenced by federal regulations, reflecting the broader reluctance of established players to engage with the cannabis sector due to the intricate legal tapestry.