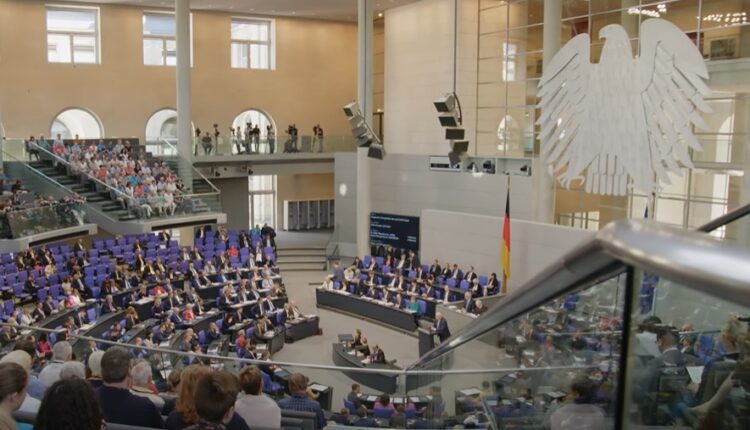 Pharmaceutical Companies Biggest Winners Of Germany's 'Cannabis Light' Adult-Use Model
Germany has finally come out with their proposed cannabis regulations and the clear winner is pharmaceutical EU-GMP cultivators and manufacturers.
April jitters swirled as rumors of the EU parliament not being warm to Germany's proposal circulated. No doubt the United Nations also had its fingers on the scale. This pressure is no surprise when you consider that only a handful of EU members even accept cannabis as an herbal medicine. Under both UN and EU rules, medicinal cannabis and medicinal experiments like social clubs for broader legalization purposes are also allowed.
The pop-fizz of legislation-gone-bust has become routine for those who have watched politicians defer action for over a decade. Germans recreational light is a mom-and-pop rollout that has already failed in other countries. The situational champion is pharmaceutical EU-GMP manufacturers of cannabis products that are globally made and sold as traditional and magistral prepared medicines. 
Peering at an Unproductive European Cannabis Market
Let's look at the adult-use cannabis facts.
The Netherlands' 10 coffee shop licenses still need to get underway. They are all expected to conform to the highest standards of EU-GMP pharmaceutical grade post-harvest handling and GACP growing. The oldest openly grey market has spent over three years trying to get this pilot off the ground. In addition, the Dutch still need to convert to a legal cannabis-growing market for several reasons, including politics and worries about high-quality product shortages at much higher pricing.
Germany is falling back to plan B, which was hailed as a slam dunk just a few weeks ago by the German Health Minister, Dr. Karl Lauterbach. The new recreational light is small in scope and insignificant to move the grey market needle. Social clubs with home grows isn't a model that will attract investors.
Options 101: The Beginner's Guide
Want to become an options master? In his free report, options expert Nic Chahine will give you access to the four bulletproof tips for beginners, the secret to scoring 511% gains with options, and his time-tested "plan" for success. Grab your free copy of Options 101: The Beginner's Guide ASAP.
France has been struggling with their pilot program to study the effects of legalizing cannabis. And recently extended their program another year causing some groups to question their participation and one group falling out of supplying the free products for the pilot.
Spain rejected a recent proposal for broad legalization but kept the door open for a medical program. And Spanish politicians have been accusing the Health Ministers of dragging their feet on a medical program. Then the Health Minister came out and said there is no proof of benefits other than Epilepsy and MS. No doubt he got his information from GW Pharma and completely missed the opportunity to not look like a politician.
Malta's social clubs and island-grown cannabis program have not produced a viable business model, only unopened mom-and-pop-style popups.
Switzerland's pilot program of social clubs and dispensaries open to a home-grown market still has not manifested itself significantly.
Finally, Luxembourg has yet to advance plans to formalize its entry into an adult-use market, though home consumption is legal.
Adult-use legislation is still off to a rocky start, but more and more countries are exploring medical cannabis as a necessitated precursor with "medical" style experiments that aren't very popular.
Looking Outside the EU for Entrepreneurial Cannabis Solutions
What does that leave? Pharmaceutical EU-GMP cultivators and manufacturers that ship to all these countries pharmacies and will continue to add new countries as medical rules become accepted for cannabis in EU countries as well as non-EU countries.
As of July 2023, Australia will require 100% EU-GMP standard cultivation and manufacturing quality standards. Although this has been a long time coming, many vendors who aren't selling GACP flower and extracts have not prepared for the day or are hoping this will not be enforced. More than likely, this will be enforced, and there will be a massive shortage of products in Australia's rapidly growing cannabis market that otherwise looks poised to take out Germany as the top market for EU-GMP products. Germany and other countries like Italy still live in the dark ages of magistral prep. Still, this ancient form of alchemy will soon disappear, and there is little doubt that finished products manufactured by EU-GMP standards will be required.
Finished products manufactured by EU-GMP standards will likely be required for any emerging country or market, such as Brazils. The German Health Minister, whose lead everyone is following, has been clear that consumer safety will be a top priority, thus necessitating EU-GMP standards to ensure consumers are protected globally.
Medical Cannabis Markets Help Open Doors to Adult-Use Sales
As the debate rages on to add medical rules and to push the envelope of adult-use cannabis, it's noteworthy that the United States is following the same path with state-to-state rollouts and a lagging federal acceptance. Despite a country-by-country roll-out being positive for the industry, the foreseeable future will feature established medical cannabis standards and easier patient care paths to medical cannabis programs.
Countries like Spain, with the biggest grey markets, cannot agree on medical programs. Everyone was waiting on Germany to jostle the countries on the fence. But now recreational has been sent to the dark ages and most countries like France and Czechia that signaled an intent to follow Germany are undoubtedly not encouraged. Clearly, the overall winners in this race are pharmaceutical cultivators and manufacturers that conform to EU-GMP standards already.
The global markets are very warm to medical cannabis. Any version of adult-use legislation will most likely follow the same quality standards, simply with different buying methods instead of a doctor's prescription.
__________
This article was originally published on Benzinga and appears here with permission.