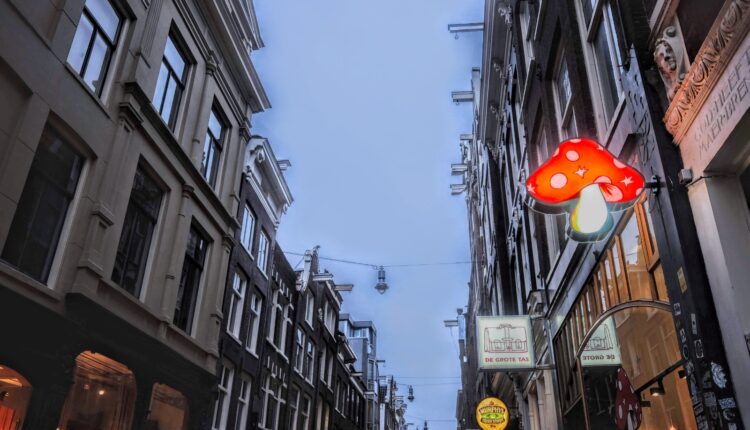 Of course, we all know the Cannabis industry is beat up right now. But it's time to start thinking about taking a position. Cannabis and Magic Mushrooms are natural healers and that's where market sentiment seems to be shifting during the Covid-19 pandemic.
We're also seeing an increasing wave of acquisitions and pivots into psychedelics from companies previously invested in healthcare, cannabis, and even technology including German medical cannabis distributor Pharmadrug Inc. (CSE: BUZZ)(OTC: LMLLF) which has been gaining a lot of attention and trading millions of shares per day.
Pharmadrug is a German medical cannabis distributor with a Schedule I European Union narcotics license allowing for the importation and distribution of medical cannabis in Germany and throughout the EU.
"Pharmadrug is committed to pharmaceutical, natural-based medicines and is already at work to augment our cannabis distribution business with EuGMP-produced CBD lines. Management is also closely monitoring the evolving psychedelic medical space and will seek to enter when the time is appropriate."
On June 15, 2020, Pharmadrug Inc. completed the acquisition of Super Smart with a newly added focus on the psychedelic market. This announcement attracted huge investor attention and the stock had its biggest trading day with 19,067,817 shares traded.
Super Smart is an early-stage retail company focused on consolidating the fragmented Dutch smart shop market. Smart shops are retail establishments in the Netherlands that specialize in the sale of psychoactive substances, including psychedelic truffles, which are an underground grown version of magic mushrooms that have psilocybin and are legal in the Netherlands.
Pharmadrug's goal with this acquisition is to grow its existing business — which is focused on cannabis distribution — into the burgeoning psychedelics, or "magic mushrooms," space.
This company is definitely executing their strategy in Europe and Pharmadrug has been around for 20 years and is euGMP certified, and has a license to sell narcotic substances in the EU.
No matter where you look, people and companies are getting invested in psychedelics. With more excitement about psychedelics and their importance on one hand, and more viable investing options entering the markets on the other, the future for these alternative medicines seems bright.