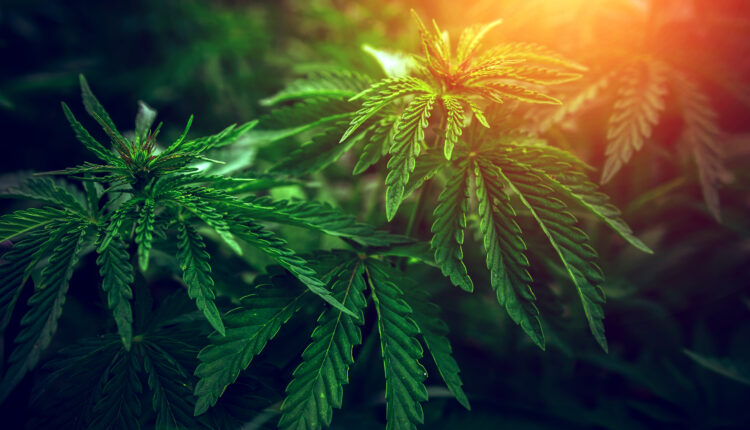 Pot Stocks See Continued Volatility – At Least It's Positive This Time
Late last week it was revealed that a new effort to legalize cannabis is brewing. This time, it's from the Republicans, not the Democrats. The effort to legalize cannabis at the federal level will be led Representative Nancy Mace (R-SC) and is "being framed by advocates as a compromise between simple descheduling as proposed by other GOP lawmakers and wide-ranging comprehensive legislation that Democratic leaders are championing," reports Marijuana Moment.
The publication obtained text of the draft legislation, titled the States Reform Act, and it is currently being circulated among stakeholders for feedback. It is therefore preliminary, though a final version is expected to be officially filed later this month.
Despite a weaker earnings season in the cannabis sector, sentiment on Wall Street was overwhelmingly positive the last few days, resulting in a rally after months of poor sentiment and a multi-year bear market. Optimism about M&A abounds, following a spate of action earlier this fall with signals from CEOs that more is to come.
As for the Republican-led legalization draft bill news, sentiment on both the Street and the Hill was positive, with many saying they were encouraged that the action came from the GOP. Cantor Fitzgerald analyst Pablo Zuanic said on Friday the measure "significantly increases the probability of federal level marijuana reform" during the current term.
Overall, many seem to have lost faith in the Democratic party, at least as large-scale cannabis form is concerned. The Mace measure has been said to be a balanced bill that preserves states rights and business interests, which are advocated for by Republicans, while also weaving in progressive taxation and social justice measures Democrats tend to favor. The bill seeks to deschedule cannabis while creating a regulatory framework absent the FDA, something many activists are also happy about.
"The States Reform Act introduced by Representative Nancy Mace (R-SC) is common sense cannabis reform legislation that will respect states' rights, decriminalize cannabis and provide a pathway for individuals convicted of nonviolent cannabis charges to regain their freedom," said Brady Cobb, industry insider, lobbyist, investor, and former cananbis company operator.
"This legislation aims to bridge the divide between the largely aspirational CAOA and the more conservative STATES Act, positioning it as the first passable cannabis reform legislation floated to date. The timing of its introduction is also temporally significant on the heels of stunning election results in Virginia and New Jersey and the SAFE Banking Act progressing via the NDAA, which is expected to be called up in the Senate in the coming weeks," Cobb said.
"Democratic leaders, who have previously signaled opposition to passing the SAFE Banking Act before comprehensive reform, must now weigh a Republican attempt at legalization while also assessing the politics of either allowing or blocking the SAFE Banking Act as part of the NDAA," Cobb added, speaking to the political pressure this now places on Democrats.
Emily Paxhia, co-founder of Poseidon Asset Management and longtime investor in the sector puts the news in context. Yes, there was a significant rally, but this is a risk sector that is likely to see significant volatility over time, and it has.
"The cannabis market has a history of being catalyst driven around regulatory changes, like new legal states coming onlie, the Cole Memo, et cetera, also private sector investments, such as Constellation," Paxhia said.
"In tracking the sentiment around cannabis as a correlate to the 2021 bear market, there has been a lot of hope that the federal government would make a move on banking and / or legalization this year. Since the democrats have all but stalled the progress on SAFE banking, the market rallied on Friday into the close and early Monday on the hope that the GOP might make a move," Paxhia explained.
"There is enormous fundamental potential to the cannabis markets, while we might need to move through a reset of expectations to bring us back down to earth on growth rates, it is still outpacing most other consumer segments while generating EBITDA," Paxhia reminds investors.
"Institutions and retail investors alike are all watching for signalling that the industry benefits from more efficient banking and capital markets opening. The fact that MSOS, a NYSE-listed ETF, saw inflows of 140M+ in 24 hours after the news indicates a lot of pent-up demand to get into the sector," Paxhia concluded.