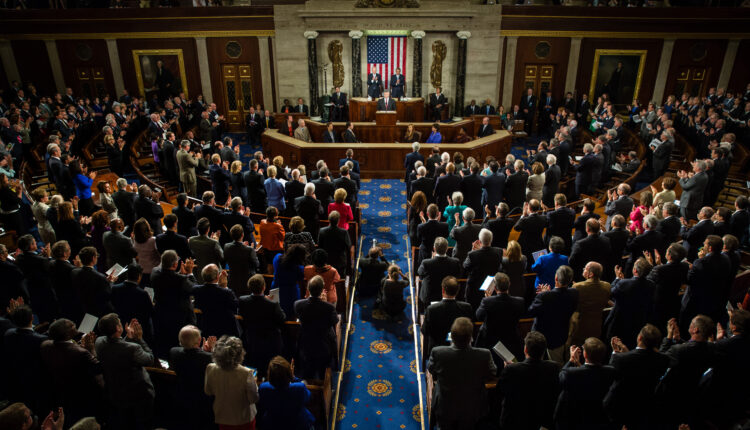 Pro-Cannabis Senate Banking Committee Chairman Could Change The U.S. Cannabis Industry
A recent report suggests that the U.S. Senate Banking Committee's incoming chairman could be open to the idea of providing participants in the cannabis industry with access to banks, potentially changing the way business is done in legal states for good.
According to Natalie Fertig, a reporter for Politico, Pennsylvania Senator Pat Toomey said in an interview he could sympathize with the problems people in the industry are currently facing, issues that can be credited to the patchwork of state laws that exist across the country and the substance's continued federal illegality and classification as a Schedule 1 narcotic.
"I am sympathetic to the idea that people who are involved in [the] cannabis industry — in an entirely legal fashion… ought to be able to have ordinary banking services," he told Fertig. "That's my starting point, and then there's a lot of details to work out, but I am open to that."
If Republicans win the Georgia Senate runoffs, Toomey, a republican who has served in the U.S. Senate since 2011, would become the Senate banking committee chair.
The Industry responds
Members of the industry, including industry associations such as the National Cannabis Roundtable (NCR), have responded positively to the news.
"We are encouraged by Senator Toomey's words and look forward to working with him and the Senate Banking Committee," said NCR second vice chair Kim Rivers in a press release. "It's clear that cannabis reform can cross party lines and lead to sound, modern approaches to unlocking the industry's potential."
The SAFE Banking Act Passes in the House
In July 2019, the Senate Banking Committee held a hearing on cannabis banking in which it heard from industry stakeholders. Senators Cory Gardner of Colorado and Jeff Merkley Oregon were witnesses at the hearing, along with the chief risk officer of Maps Credit Union Rachel Pross, president and CEO of Citywide Banks Joanne Sherwood, marijuana prohibitionist Garth Van Meter, and John Lord, chair and CEO of LivWell.
"Forcing businesses to operate in cash is an invitation to crime, money laundering, and robbery," said U.S. Senator Jeff Merkley at the time.
"Whether you're for or against legal cannabis, we all agree that we want our communities to be safe from fraud and crime. That's why this legislation has significant bipartisan support in both houses of Congress. I'm pleased to see the momentum for this legislation continue to grow, and I'm going to keep fighting to get this legislation over the finish line in this Congress." Merkley was the lead sponsor of the SAFE Banking Act.
The act, which theoretically allows cannabis businesses to work freely with banks, was passed by the House in September 2019 with support from both Democrats and Republicans. In May of 2020, the legislative language of the act was included in a massive $3-trillion relief deal aimed at improving the economy amid the Covid-19 pandemic. Known as The Health and Economic Recovery Omnibus Emergency Solutions (HEROES) Act, it offered no financial relief to the cannabis industry given the plant's illegal status.
Support From Senate Leader Questionnable
Pundits and critics believe that it's unlikely a Senate led by Mitch McConnell (R-KY) would pass the SAFE Banking Act (it has yet to pass a single bill related to cannabis). When the bill was first announced, the Republican senator addressed its language in a floor speech and mocked it.
"Democrats' proposed coronavirus bill includes taxpayer-funded studies to measure diversity and inclusion among the people who profit off of marijuana," he said, noting that the word 'cannabis' appeared in the document 68 times.
"Maybe it's best if House Democrats focus on cannabis studies and leave economics to the rest of us," he said.