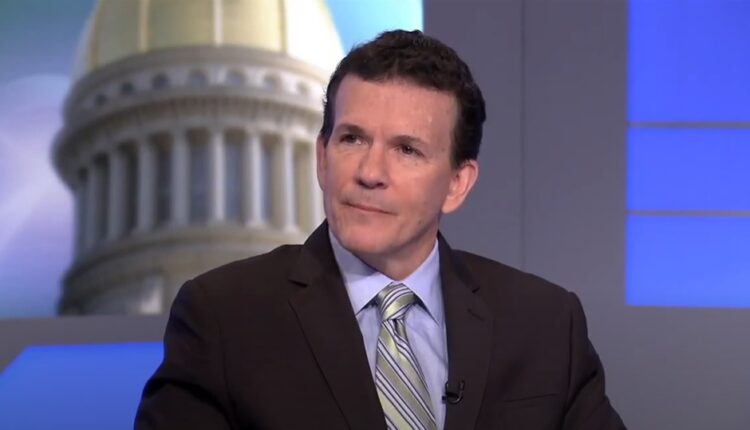 Republican State Senator Introduces Bill To Regulate Delta-8 THC & Hemp Products
New Jersey senator Declan O'Scanlon (R-Monmouth) introduced a bill to regulate Delta-8 THC and related hemp-derived products.
"There are unregulated, psychoactive hemp-derived products being sold with zero product safety or marketing standards in our communities," O'Scanlon said, according to SenateNj. "You can get this stuff online, at the gas station, the pharmacy, bodega. It's everywhere now."
The Garden State senator added that he is hoping that Congress or the courts will resolve the issue. O'Scanlon pointed out that Congress legalized non-psychoactive hemp (cannabis with only .3% delta 9 THC) in the 2018 Farm Bill signed into law by former President Trump.
Delta-8 THC is a chemical component of the cannabis plant. Although delta-8 THC occurs naturally in very small concentrations, it can produce a mild psychoactive effect in some people similar to delta-9 THC.
The new industrial methodologies allow for delta-8 THC to be converted from CBD derived from hemp. Products coming from the 2018 federal Farm Bill are not subject to the same testing requirements as cannabis.
The Farm Bill has to be renewed every few years and 2023 is one of them.
"Ideally, the Feds would resolve this in the 2023 Farm Bill. But I am not holding my breath," Declan O'Scanlon said.
The Question Of Public Health
On several occasions, the Food and Drug Administration (FDA) and the Center for Disease Control (CDC) have issued warnings to companies illegally selling delta-8 THC hemp products.
According to O'Scanlon, this is the question of public health.
"This is the bathtub gin of the cannabis space," the senator said. "It impairs people. It's a growing problem, and it's reckless to do nothing about it. These substances are not made by hemp farmers. But rather by clever chemists essentially reverse engineering and synthesizing these compounds. They may very well have therapeutic value. But not recognizing the public safety concerns is irresponsible as legislators and local elected officials."
The senator's new bill would give the New Jersey Cannabis Regulatory Commission (NJCRC) authority to regulate delta-8 THC and protect consumers, in addition to regulating the adult-use market.
"We can't improve what we don't measure. This bill gives us that ability to measure and appropriately regulate. It is a common-sense starting point for a discussion on a complex and regularly misunderstood problem. The New Jersey Cannabis Regulatory Commission is well-versed in the subject but lacks any legal authority to do anything about the issue," O'Scanlon said. "This legislation would set standards and empower them to create a framework for any mind-altering hemp-derived product, give the state some enforcement power, and let us go after the bad actors." 
__________
This article was originally published on Benzinga and appears here with permission.