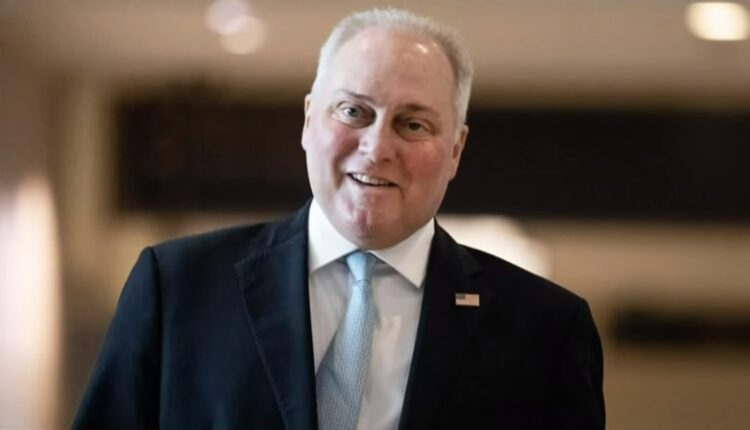 Republicans Lawmakers Nominate Cannabis Adversary Steve Scalise For House Speaker
On Wednesday, Republican legislators made their selection for the prospective Speaker of the House of Representatives, following the unprecedented no-confidence vote that led to Kevin McCarthy's removal over a week ago. Louisiana Representative Steve Scalise emerged victorious in a closed-door meeting, defeating Judiciary Committee Chair Jim Jordan by a margin of 113 to 99. The resulting decision will likely impact—to a degree uncertain—cannabis SAFER Banking and industry issues going forward.
As the Republican majority leader, Scalise now awaits a critical vote on the House floor. To secure the speakership, he must garner the support of at least 217 lawmakers. The nomination of Mr. Scalise came together last night, as House Republicans convened to hear from the two leading candidates behind closed doors. In the competition for the role of Speaker, the nominee representing Louisiana triumphed over Ohio's Jim Jordan in the Republican nomination to replace Kevin McCarthy of California.
Heightening the need for immediate action, Congress faces the imminent necessity of passing spending legislation by November 17 to prevent a government shutdown. Furthermore, this past weekend's militant invasion of Israel has taken on heightened urgency as the nation seeks U.S. security assistance for its conflict with Hamas.
The lack of permanent Speaker could serve to stall several funding initiatives that could have a direct impact on foreign aid. The nomination of Mr. Scalise comes at a time when the House, lacking a leader for over a week, has remained in a state of political impasse.
Speaking to reporters on Wednesday morning, Scalise articulated his initial priority as Speaker – the passage of a bipartisan resolution demonstrating U.S. solidarity with Israel in response to the devastating terrorist attacks perpetrated by Hamas, resulting in the loss of over 1,200 lives. Scalise emphasized the need to "get back to work today."
Steve Scalise Owns A Poor Voting Record On Cannabis Issues
Following the ousting of then-Speaker Kevin McCarthy, TDR was among the first to opine of Steve Scalise's less than ideal voting record on cannabis.
According to NORML's breakdown of Mr. Scalise's voting record, the Louisiana Rep. has twice voted against SAFE Banking in 2019 and 2021—although he did support The Medical Marijuana Research Act (H.R. 5657) in 2022. The same holds true for Jim Jordan, although his candidacy has appeared to fall short in this battle.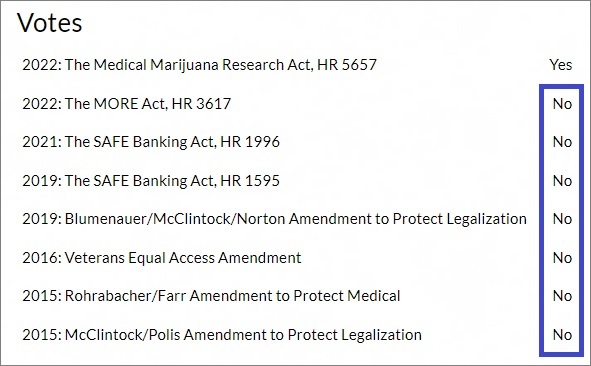 All told, NORML gives both Reps. an 'F' on their voting record pertaining to cannabis-related bills.
It is important to consider that even if Mr. Scalise is ultimately elected as House Speaker, and thwarts the Secure and Fair Enforcement Regulation (SAFER) Banking Act altogether, the bill can still become law.
A bicameral bill can be introduced as an amendment to a larger bill, even if the House of Representatives does not vote for the original bill as a standalone piece of legislation. This process can sometimes be used as a strategic approach to advance specific provisions or policies that may not have enough support to pass on their own.
In the legislative process, lawmakers may propose amendments to bills that are being considered. These amendments can be attached to a larger, related bill during the committee or floor debate. If the House of Representatives does not vote in favor of the original standalone bill but a similar provision or policy enjoys enough support within the legislative body, members may choose to offer it as an amendment to another bill that is moving through the legislative process.
If the amendment is accepted and approved by a majority vote during the consideration of the larger bill, it becomes part of that bill's content. This can be an effective way to advance specific provisions or policies that may not have garnered enough support on their own.