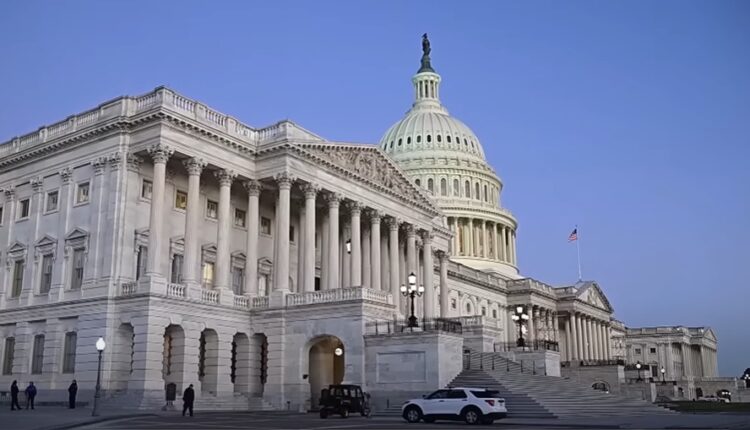 SAFE Banking Markup Vote DOA Before Summer Recess As Section 10 Conflict Remains Unresolved
In yet the latest blow to the prospects of expedited SAFE Banking Act passage, a lead cannabis lobbyist has indicated that a key markup vote will not transpire before the Congressional summer recess. In a tweet that served as a wet blanket to investors, a top cannabis lobbyist delivered the bad news on Twitter this afternoon.
In the U.S. Senate committee process, a markup vote refers to the phase when a committee debates, amends, and votes on proposed legislation or bills. During this stage, the committee members have the opportunity to suggest changes, add amendments, or modify the bill before deciding whether to recommend it for consideration by the full Senate. It is an essential part of the legislative process, as it allows for a more detailed and nuanced review of the proposed legislation than what may be possible on the Senate floor.
Once the markup is completed and all the amendments and changes have been agreed upon, the committee holds a final vote to decide whether to report the bill favorably, unfavorably, or without a recommendation to the full Senate. If the bill is reported favorably, it becomes eligible for consideration by the entire Senate, and further debate and votes will take place on the Senate floor.
Unfortunately, a prospective Senate Banking Committee markup vote—once thought to be mere formality—is being held back.
Today, Don Murphy revealed that key Senate Banking Committee members will "not next week" bring the bill to vote. With Congress set to break from Monday July 31 to Tuesday, September 5, it means SAFE Banking will be stuck in committee for the foreseeable future.
Despite there being purportedly enough votes to avoid a filibuster in the Senate (at least, unofficially), the main sticking point in committee appears to be Section 10 of the SAFE Banking Act. This is the portion of the bill that prohibits a federal banking agency from requesting or ordering a depository institution to terminate a specific customer account. This provision is designed to prevent banking regulators from re-engaging in another Operation Chokepoint type program, which encouraged financial institutions to cease providing services to businesses.
Democrats want to gut this portion of the bill, while Republicans want to keep it intact. Some Democrats feel Section 10 would make it more difficult for federal regulators to raise the alarm between problematic relationships between a customer and bank, and want optionality for regulators to intervene in such cases. As SAFE Banking is not just about cannabis, it is thought Democrats do not want this section preventing them from going after other businesses of interest, such as the firearms industry.
Despite the markup vote delay, the news wasn't all negative on Capitol Hill. Don Murphy later tweeted that he is close to securing a ninth Republican co-sponsor to the SAFE Banking Act, which would make the bill filibuster-proof in the Senate.
So while in reality, SAFE Banking likely has more than 60-votes already needed to make it filibuster-proof in the Senate, obtaining a ninth Republican co-sponsor will provide conclusive evidence to the Senate Banking Committee that the bill has enough support, thus improving the likelihood of a markup vote is called. However, we won't know for sure until September.
TDR will have additional coverage as events warrant.