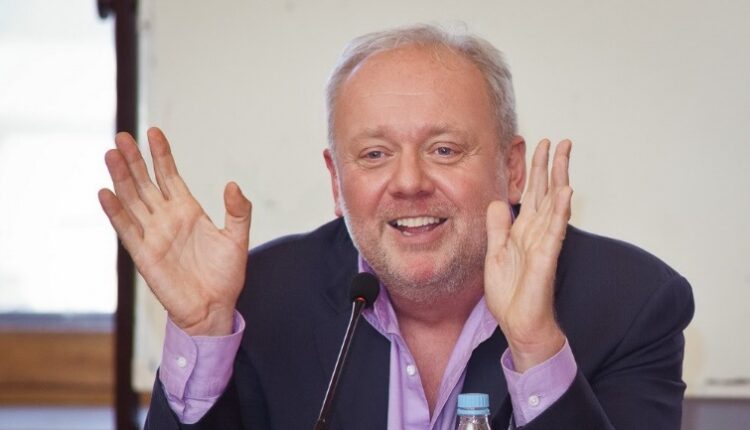 SAFER Banking Act Is A Long-Awaited First Step Towards The Economic Legitimacy
"We are thrilled that the Senate Banking Committee has approved the SAFER Banking Bill," said Boris Jordan, founder and chairman of Curaleaf Holdings, Inc.  CURLF, reflecting the sentiments of cannabis industry stakeholders following the historic approval of the Secure and Fair Enforcement Regulation (SAFER) Banking Act.
This significant development occurred amid the buzz of the Benzinga Cannabis Capital Conference in Chicago, where cannabis sector leaders are currently gathering, echoing a harmonious blend of excitement and anticipation.
Sign Up To The TDR Weekly Newsletter
A Journey Marked by Persistence
The SAFE Banking Act, an earlier version of the bill, passed in the House of Representatives seven times but had not advanced through the Senate under both Democratic and Republican control, CNBC reported, which added that lawmakers excluded it from a $1.7 trillion government funding bill late last year.
Teamsters General President Sean M. O'Brien lauded the legislative move and its broader implications for the workforce and operational efficiencies.
"Passing SAFER banking is a necessary part of this process and can help improve working conditions while easing operational burdens for employers across the country," said O'Brien, bridging the nexus between regulatory reforms and the tangible impact on the ground.
Industry Leaders Echo Unanimous Support
Echoing this optimism, Dama Financial CEO Patrick O'Boyle viewed the Senate's vote as a "key step forward for the cannabis industry at large."
In his perspective, this progression signifies a departure from a convoluted regulatory landscape, marking the dawn of transformative financial accessibility, "with the industry poised to reach $34 billion by the end of this year," O'Boyle said.
As conversations weaved through the intricate tapestry of regulatory, economic and societal intersections, Wendy Bronfein co-founder, chief brand officer and director of public policy at Curio Wellness, articulated a collective anticipation.
"The passage of SAFER Banking is a long-awaited first step towards the economic legitimacy of the cannabis industry," she declared.
"It is always a proud moment as an American to see democracy at work where both parties come together and progress badly needed recognition of the cannabis industry," said Morgan Paxhia, co-founder and managing partner of Poseidon Investment Management, about the bipartisan nature of this legislative milestone.
Socrates Rosenfeld, CEO of Jane Technologies, encapsulated the transformative essence of the SAFER Banking Act: "By granting cannabis businesses access to traditional banking services, this act will spur innovation, enhance transparency and drive economic growth for all."
Ian Dominguez, founder and CIO at Delta Emerald Ventures, lent a forward-looking perspective, casting a vision where "cannabis will be bigger than alcohol in 10 years." It's a sentiment rooted in data, yet blooming with the promise of a consumer change wave, amplified by the "historic rescheduling recommendation" by the HHS.
As David Goubert, president and CEO of Ayr Wellness Inc AYRWF, celebrated the "hard work of SAFER's bipartisan sponsors," a shared acknowledgment resonates — the journey, marked by resilience, anticipates broader horizons. 
In the collective narrative, Bryan Murray of Acreage Holdings Inc ACRHF underscored a moment of convergence where regulatory acknowledgment aligns with industry aspirations: "Today's favorable vote for the SAFER Banking Act is a recognition of the importance of cannabis companies having the same access to capital as any other industry operating in the United States."