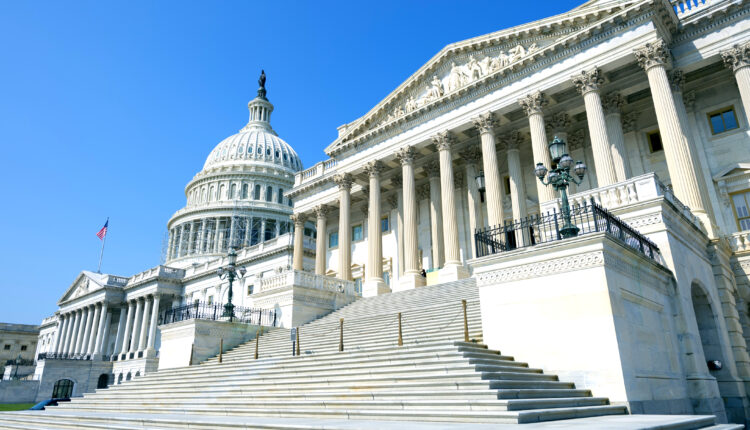 Schumer, Booker, Wyden Propose Federal Legalization of Marijuana
Senate Majority Leader Chuck Schumer (D-N.Y.), with fellow Senators Cory Booker (D-N.J.) and Ron Wyden (D-Ore.), officially released draft legislation to overhaul federal marijuana law on Wednesday.
The Cannabis Administration and Opportunity Act addresses several concerns regarding marijuana in the United States. At the proposal's core is the decriminalization of cannabis at the federal level.
An Overview of the Proposal
The proposal states that, if passed, legislators would "remove cannabis from the Controlled Substances Act and direct the Attorney General to remove cannabis from the list of controlled substances in regulation within 60 days of enactment."
The act would also expunge past marijuana convictions from criminal records. It would allow those who are currently incarcerated for marijuana offenses to request new sentences.
The Effect on States
Under the proposed legislation, marijuana would only be decriminalized at the federal level. States would retain the right to set their own policies on legalization on an individual basis. Legalization would not be forced upon states with marijuana bans still in place.
Although it will still be a federal crime to send marijuana to states where cannabis is banned, states would not be allowed to detain businesses transporting the substance across state lines to states where marijuana is legal.
The General Effect
The bill recommends sweeping changes to the cannabis industry. It would impose a federal tax on marijuana products, setting aside revenue to fund programs for communities that have experienced the worst effects of the long-standing "war on drugs."
Another provision of the proposal is to allow legal marijuana businesses owned by "socially and economically disadvantaged individuals" to take out loans through the Small Business Administration.
Senator Booker said in a statement, "For decades, our federal government has waged a War on Drugs that has unfairly impacted low-income communities and communities of color. While red and blue states across the country continue to legalize marijuana, the federal government continues to lag woefully behind. It is time for Congress to end the federal marijuana prohibition and reinvest in communities most impacted by the failed War on Drugs."
In the last decade, 18 states have legalized all marijuana use, including use for recreational purposes. Nineteen additional states have legalized medicinal cannabis use.
Last December, the U.S. House of Representatives passed the MORE Act to vacate cannabis offenses from criminal records, by a 228-164 margin. In April, the Pew Research Center indicated that Americans strongly approve of cannabis legalization, with 60% of US adults saying it should be legal for all purposes and 31% endorsing it for medical use. Only 8% believe cannabis should not be legal at all.
Despite the overwhelming public support, the Cannabis Administration and Opportunity Act is expected to face obstacles in the Senate, from both Republicans and a few moderate-to-right-leaning Democrats.