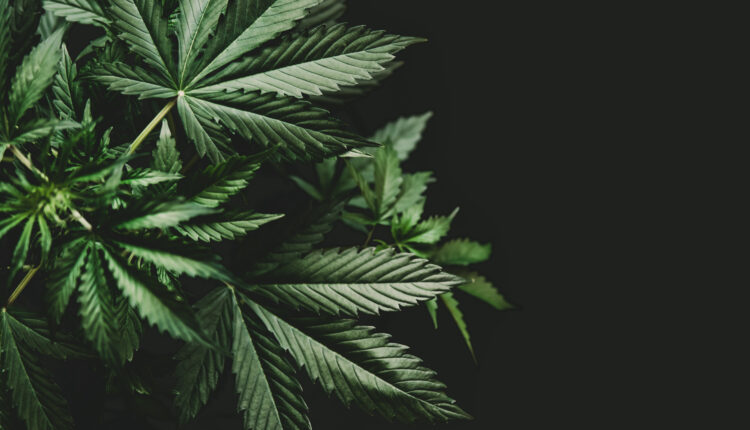 Senate Majority Leader Chuck Schumer: Federal Cannabis Legalization is "Long Overdue"
Senate Majority Leader (D-NY) Chuck Schumer and two top senators are leading the way in drafting a bill to federally legalize cannabis. Within the bill's draft, the proposed federal industry would specifically restrict large alcohol and tobacco companies from overtaking the industry in favor of creating opportunities for communities that have been disproportionately affected by the War on Drugs.
On Thursday, Schumer was joined by Senate Finance Committee Chairman Ron Wyden (D-OR) and Sen. Cory Booker (D-NJ) for a brief discussion of their work to develop a comprehensive reform bill. The video discussion can be viewed in its entirety on YouTube. This discussion coincides with the SAFE Banking Act, which would protect banks from being penalized for doing business with cannabis businesses, being reintroduced into the House on the same day.
Shunning Tobacco in Favor of Ending the War on Drugs
"We don't want the big tobacco companies and the big liquor companies to swoop in and take over," Schumer said. "The legislation we have will make sure that smaller businesses, businesses in communities of color, get the advantage because communities of color have paid the price for decades. They should at least get something back."
"For decades," he continued, "young men who were arrested with a small amount of marijuana in their pockets served long prison terms and then they had a felony record and could never make themselves right."
Senator Wyden agreed, saying it's "long past time to address the harms of the failed war on drugs." He added, "My state was one of the first, and people went to the polls and they said this marijuana prohibition, folks, just doesn't work. And certainly communities of color have been devastated by these failed policies."
Senator Booker agreed, saying "It's not just about creating an environment where states are legalizing, it's about restorative justice, and that's a number of things." He went on to say, "Don't talk about free adult use of marijuana without talking about expunging records," and also stated that the tax money from a multi-billion dollar business should be reinvested into communities affected by the War on Drugs.
Federal Legalization is "Long Overdue"
Schumer stated that federal legalization is "long overdue" especially since the states are pushing through new legalization bills so rapidly.
It was last month that the Senators began meeting to draft the federal legalization plan. While it's not yet clear what the federal legislation draft will entail, the draft will be a merge of various pieces of legislation, first aiming to deschedule cannabis from The Controlled Substances Act.
"This is not a war on drugs, it's a war on people—and certain people," said Senator Booker during yesterday's discussion, "Veterans are disproportionately arrested for possession of marijuana; low-income people disproportionately arrested; people with mental health challenges disproportionately arrested; and of course, as you said, Chuck, black and brown communities are targeted."
Tobacco and Alcohol Take Opportunities in Industry
While righting the wrongs of The War on Drugs should be the purpose of legalization, and the state-by-state bills are showing this to be a priority, keeping tobacco and alcohol companies out of a potential federally legal industry could be a pipe dream.
The tobacco industry has already shown great interest in the cannabis industry, with Philip Morris (NYSE:PM) looking towards a "smoke free future" with their company Altria Group (NYSE:MO) purchasing $1.8 billion stake in The Cronos Group (TSE:CRON), among other industry players like Reynolds American Inc (NYSE:RAI), and 22nd Century Group (NYSE:XXII). Earlier this month, it was announced that British American Tobacco (LON:BATS) purchased a 19.9% stake in Organigram to begin collaborating on CBD products.
In alcohol, Molson Brewing Company (NYSE:TAP), Anheuser-Busch (NYSE:, Constellation Brands (NYSE:STZ), and Heineken (AMS: HEIA) have entered into deals with cannabis companies to either research or produce non-alcoholic cannabis-infused beverages.
It remains to be seen how a federal legalization bill would bar the participation of tobacco and alcohol in favor of ensuring those who haven't had a chance to participate in cannabis, will finally get that chance. As usual, TDR will keep our readers abreast of any developments in state-sponsored and federal bills that aim to legalize cannabis.