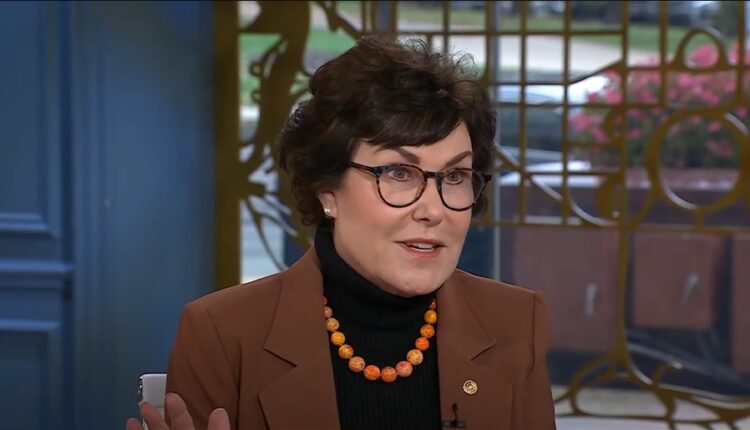 Senator Bill Filed To Help Cannabis Operators Access SBA Loans And Programs
U.S. Senator Jacky Rosen (D-NV) introduced the Fair Access for Cannabis Small Business Act last week, which seeks to enable legal cannabis businesses to access Small Business Administration (SBA) loans. The SBA, currently, doesn't allow marijuana-involved small businesses to access these offerings, because weed is still a Schedule 1 substance and therefore illegal under federal law.
"The unfair barriers to basic federal support and resources have hurt our state's legally-operating cannabis small businesses," Rosen stated. "This legislation will level the playing field so that cannabis small businesses – including those owned by people of color, women, and veterans– have access to the same federal resources and loans that other legal businesses are entitled to."
According to the State of Nevada Cannabis Compliance Board, there are more than 700 operational adult-use and cannabis license holders in the Silver State.
Under the new act, small marijuana businesses would be allowed to access SBA programs and loans like 7(a) loans, disaster loans, microloans, the Small Business Investment Company (SBIC) program, and SBA's resource partners including SCORE, Veterans Business Outreach Centers, and Women's Business Centers.
"Lack of access to capital and banking services remain the greatest barriers to entry into the cannabis industry," Layke Martin, executive director of Nevada Cannabis Association said in a statement. "We are grateful for Senator Rosen's efforts to support small cannabis businesses by increasing access to SBA loans and programs."
Khadijah Tribble, CEO of the U.S. Cannabis Council, also commented on the introduction of the Fair Access for Cannabis Small Business Act, saying it "would help advance equity and innovation in the cannabis industry by leveling the playing field for independent cannabis operators. If paired with the SAFE Banking Act, The Fair Access for Cannabis Small Businesses Act would create a regulatory framework that would ensure a vibrant startup scene and a diversity of players."
Sen. Rosen's Previous Marijuana Reform Efforts
This is not the first time Senator Rosen is fighting for the fair rights of small cannabis businesses. In June, Rosen sent a letter recently urging the appropriations committee to provide licensed marijuana businesses with access to Small Business Administration loans. 
In the letter, Rosen requested the committee "include bill language prohibiting SBA from excluding such state-legal cannabis businesses from participating in or benefiting from SBA's entrepreneurial development programs," she said.
"Consequently, small businesses in states with some form of legal cannabis must choose between remaining eligible for SBA financing and support and participating in or doing business with a rapidly-growing legal industry."
The letter came after Rosen joined a group of Senators in demanding appropriations committee members enable non-profit childcare centers to access the same SBA products and support that for-profit childcare operators enjoy.
Senator Rosen pointed to the cannabis legalization trend and the economic benefits it is providing. "In 2021, states collected over $3 billion in tax revenue from legal cannabis sales, and that number is expected to grow as more states legalize cannabis this year," she wrote.
She was also among the leaders of a group of 24 senators from both sides of the aisle who lined up behind an idea that the bipartisan Secure and Fair Enforcement (SAFE) Banking Act would help cannabis-related businesses, support innovation, create jobs, and strengthen public safety.
"The cannabis industry has become a powerful job creator and a significant generator of tax revenue," said lawmakers, led by Sens. Jeff Merkley (D-OR) and Rosen in a letter to congressional leaders in May. "However, financial institutions are often reluctant to transact with cannabis-related businesses, even in states that have some form of legalized cannabis, due to legal and regulatory risks arising from inconsistent federal and state laws. Allowing cannabis businesses operating legally and in compliance with state law to access financial services without federal reprisal would address public safety and compliance challenges, helping communities reduce cash-motivated crimes."
__________
This article was originally published on Benzinga and appears here with permission.